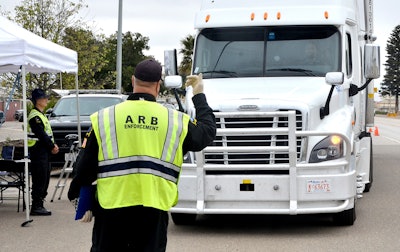 The California Air Resources Board recently passed along a letter to auto industry manufacturers asking them to turn themselves in for any possible emissions violations.
The latest warning follows a letter that CARB issued in September to light-, medium- and heavy-duty vehicle and engine manufacturers asking them to reveal any auxiliary emission control devices at the time of certification by Dec. 31, 2020.
"While a handful of manufacturers stepped forward over the last five years, the vast majority did not," states Dr. Steven S. Cliff, deputy executive officer at CARB. "As promised in 2015, CARB moved forward with expanded testing programs and a suite of newly developed techniques to detect unauthorized AECDs and defeat devices in diesel engines.
"The results of this expanded program are now visible for all to see: multiple settlements with manufacturers for cheating on their certification documentation," Cliff continues.
Cliff further warns that violators will face lengthy legal proceedings and increased fines.
"If you are not in compliance with CARB regulations, and you do not voluntarily disclose your violations, you may become the subject of a lengthy investigation and enforcement action," Cliff writes. "Our testing and investigations to identify non-compliance are continuing, and violations after 2016 are subject to the legislatively increased maximum penalty of $37,500 per mobile source or engine, per identified violation. In raising the maximum penalty, the State of California is sending a strong a message that certification requirements must be met to protect public health."