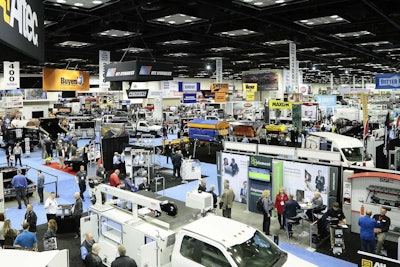 The lineup at the President's Breakfast at The Work Truck Show has been expanded to include Super Bowl-winning quarterback and NFL MVP Peyton Manning and his father, All-American quarterback and NFL legend Archie Manning.
The Mannings will address various topics in a Q&A format moderated by Craig Bonham, first vice chairman of NTEA's Board of Directors. (Read their bios here).
The President's Breakfast & NTEA Annual Meeting is a special event where association members and industry professionals are updated on NTEA initiatives and events.
This year's keynote speaker will be Jeffrey Gitomer, a creative and edgy speaker and author who wrote The New York Times Best Sellers The Sales Bible, The Little Red Book of Selling, The Little Black Book of Connections and The Little Gold Book of YES! Attitude.
In addition to writing, Gitomer gives seminars, runs annual sales meetings, and conducts training programs on selling, trust, customer loyalty and personal development. He will discuss loyalty satisfaction, encouraging attendees to rise above industry challenges, maintain a reputation of trust and find satisfaction in a job well-done. Read Gitomer's full bio.
The Work Truck Show 2019 will take place March 5-8 at the Indiana Convention Center in Indianapolis. Advance pricing ends February 7. Register online here.