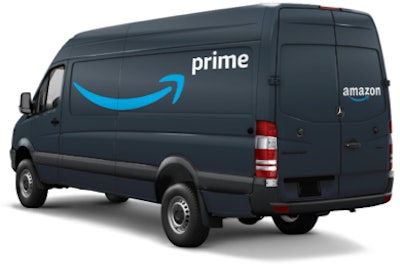 Three Amazon delivery drivers have been arrested over the past two weeks for stealing holiday packages.
The most recent case occurred last Tuesday, December 18 in Metuchen, N.J. where police arrested a 25-year-old Amazon delivery driver after video surfaced showing him stealing packages from a porch that had been delivered by UPS and USPS. The driver, who works for Amazon subcontractor Last Mile, had stolen other items that were later found in his vehicle, according to abc7ny.com.
Five days earlier on Dec. 13 in North Salt Lake, Utah police arrested a 22-year-old Amazon delivery driver after a resident there saw the man swapping out a large package on a porch for a smaller one.
Police caught up with the driver and found a laptop stand removed from its packaging, according to ksl.com. The driver confessed to taking that along with a jacket, a camera, some soap and a book.
On Dec. 9, an Amazon parcel carrier was arrested in Portland, Oregon after taking a bait package that had been placed on a porch by law enforcement.
Deputies with the Washington County Sheriff's Office used GPS tracking to locate the stolen package inside the driver's car. Koin.com reports that deputies personally delivered the remaining 18 Amazon packages found inside the driver's car. Talk about serve and protect. Way to go WCSO!