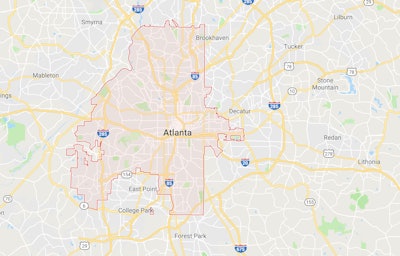 Two truck accidents making headlines today include a truck that overturned while hauling eggs in Atlanta and a delivery truck driver in Woburn, Mass. who was struck by pickup driver who blamed the collision on the sun.
Around 1:30 a.m. this morning a truck carrying a load of eggs turned over while traveling south on an I-285 exit ramp bound for I-20 east. No injuries were reported. The driver was cited for failing to maintain his lane. Traffic was backed up behind the truck as a clean-up crew waited to clean up the mess in daylight, according to the Atlanta-Journal Constitution.
In Woburn, Mass. this morning a delivery driver was hospitalized with serious injuries after being struck by a pickup driver who told police that solar glare caused the accident.
Around 7:30 a.m. the driver of a box truck was attempting to unload an appliance for delivery to a nearby home when a pickup slammed into the back of the truck.
"It was a terrible thing to witness," Lance Johnson told wcvb.com. "I've never seen anything like that before. At first I just thought it was a stove, but then when I looked out I saw it was a kid."