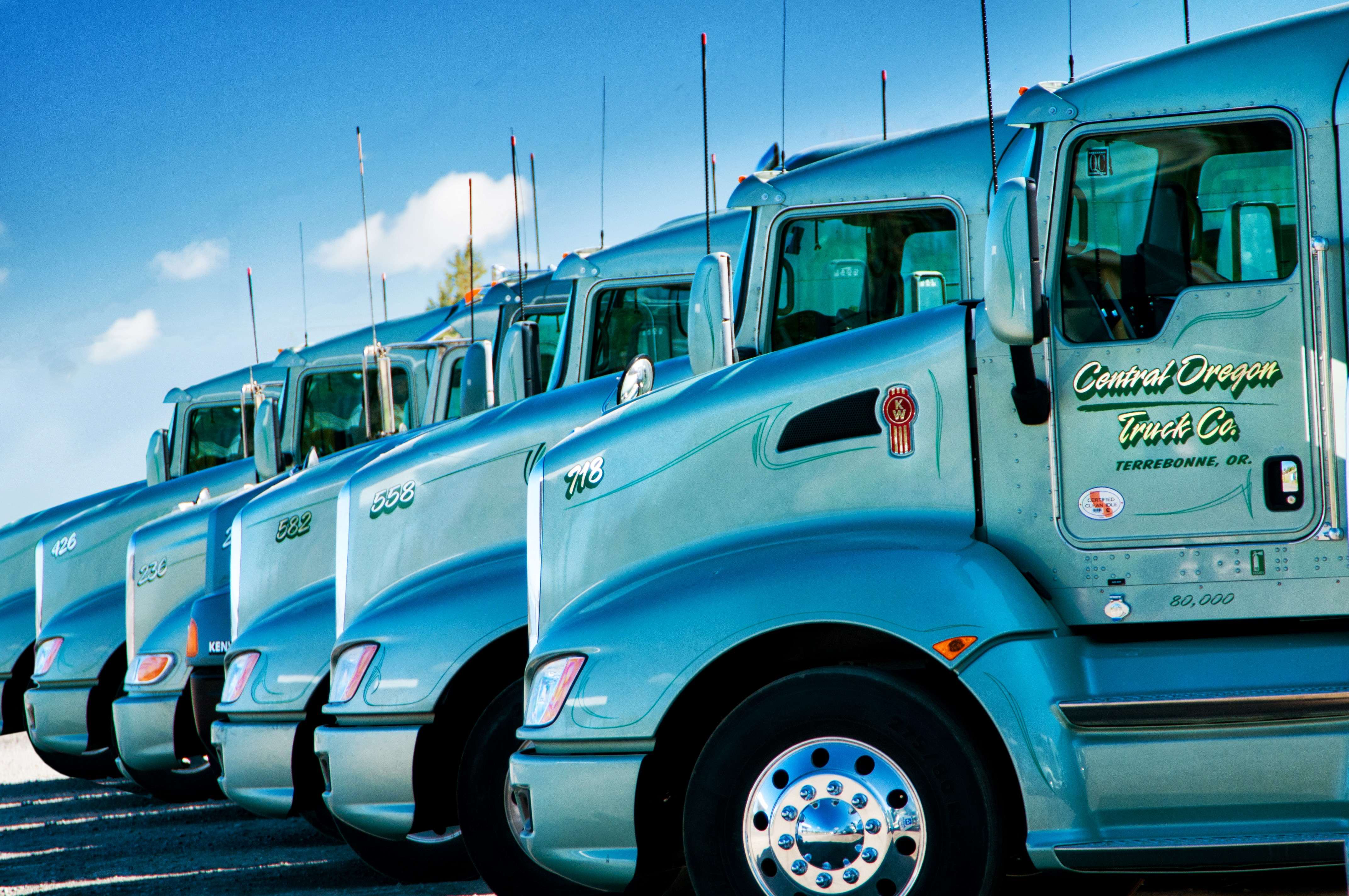 About 24 percent of Central Oregon Truck Co.'s drivers are Millennials, the generation that came of age since 2000.
Over the next decade, COTC leaders want to see Millennials become 60 to 70 percent of the Redmond, Ore.-based fleet's driving team members, says Brad Aimone, director of safety and driver services.
Aimone says younger drivers adapt more quickly to new technologies – such as electronic logging devices, video event recorders and route planning applications – that may alienate some Generation X and Baby Boomer drivers.
Some drivers in the older generations want to work "off the grid" and still may remember using payphones to check in with dispatch, says Jessica Frey, COTC controller. By contrast, younger drivers embrace technology and "want to see everything and know everything right now," she says.
COTC also is recruiting younger drivers to keep up with labor demands. Millennials are the largest generation in the workforce, and their share will continue to grow, says Ken Gronbach, a demographer and futurist. Gronbach estimates that 86 million people in the United States are Millennials compared to 69 million babies born during Gen X's span from 1965 to 1984.
The American Trucking Association estimates the industry will need to hire 890,000 new drivers over the next decade – an average of 89,000 per year – to replace retirees and keep up with freight growth.
To succeed at recruiting and retaining younger drivers, motor carriers use technology to improve their training, pay structures and feedback mechanisms to create a more positive and rewarding work experience.
Early turnover
As with previous generations, Millennials tend to change jobs frequently as they gain experience. To counter this trend, carriers use strategies to help young drivers advance their careers in the industry more quickly.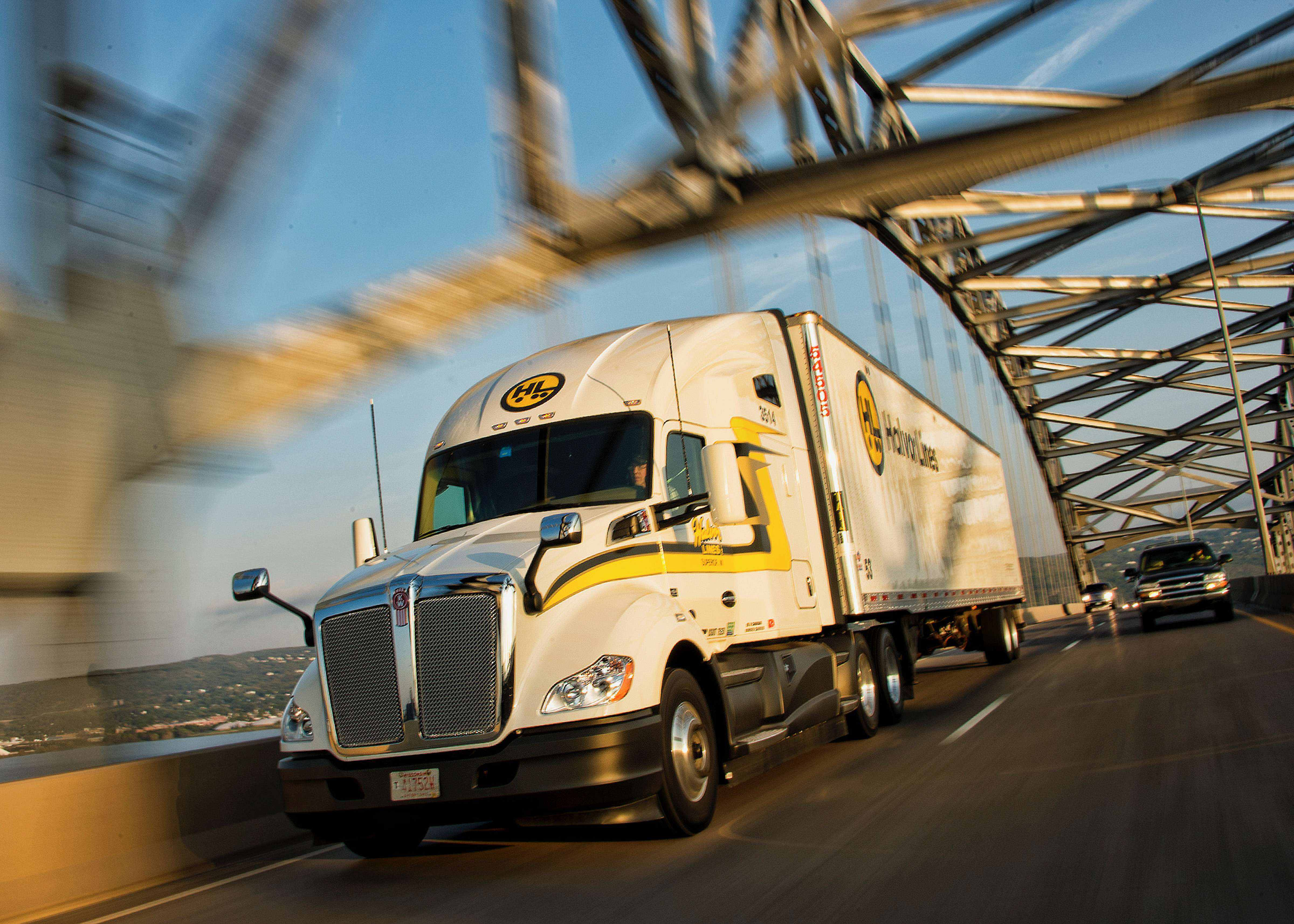 As a flatbed carrier, COTC has a minimum hiring requirement of two years' over-the-road Class 8 commercial driver's license experience. It also will hire drivers that have at least one year of consecutive experience at the same company and have clean safety records. What the company does not require is previous flatbed experience, says Aimone.
COTC's orientation training lasts four days. A point of emphasis during training is why the company uses various safety technologies such as speed alarms, forward collision mitigation, roll stability and lane departure warning. The orientation also explains why the company has policies such as forced dispatch and uses applications that optimize routes and fuel purchases.
COTC's flatbed load securement training continues after orientation. The fleet requires every new hire to send a photo of each load they secure and tarp during the first 30 days.
"That is not to be a Big Brother, but to build and establish their self-confidence and for us to provide them with feedback," Aimone says. "It's been a huge success."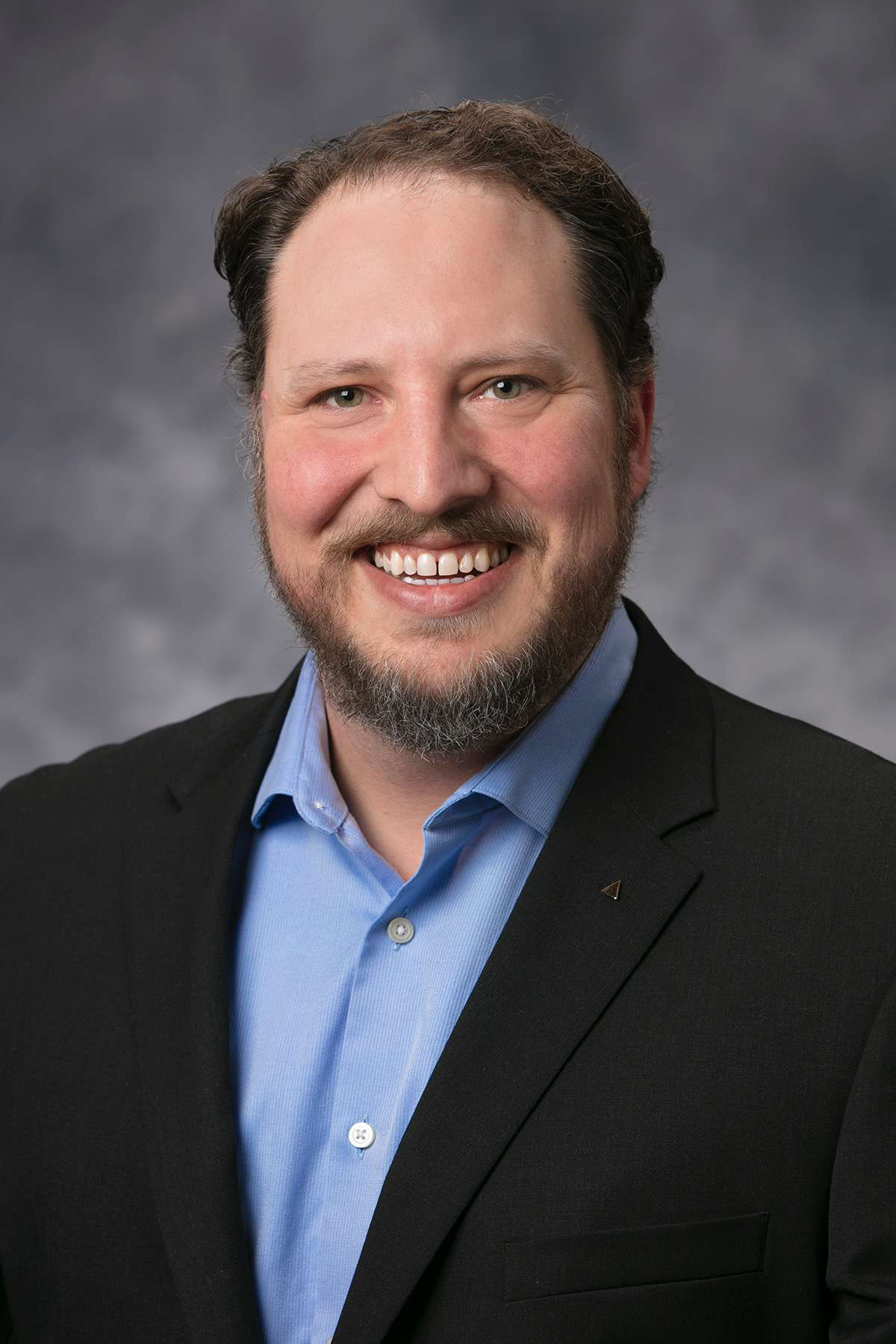 COTC has training content in a learning management system from Vertical Alliance. Aimone recently asked drivers to submit photos of loading and unloading activities to create a new training module. Nearly all the submissions came from the fleet's younger drivers.
"We have more pictures than we could hope for," he says.
About 40 percent of the drivers hired by Superior, Wis.-based Halvor Lines (CCJ Top 250, No. 201) have no previous CDL experience. During orientation training, the younger drivers seem to ask a lot of questions about why the company does things in certain ways, says Adam Lang, chief risk officer for the 475-truck carrier.
During orientation training, Halvor's president spends about 30 minutes with drivers in an open forum to explain why it has certain technologies and policies. The president invites drivers to share any questions or concerns they might have, Lang says.
"We've gotten excellent ideas from our drivers," he says. "Most of the time, those ideas are from brand new drivers who happen to be younger. Many times, inefficiencies can be rooted out."
During orientation, Halvor drivers go through a pre-employment agility test to determine which division they will work for — van, reefer or flatbed. Drivers also spend a full day in the classroom and on the road learning defensive driving skills using the Smith System.
For ongoing training, the company uses the online CarriersEdge platform to assign lessons to individuals and groups. Drivers use a CarriersEdge mobile app on their tablets in vehicles to complete their training, Lang says.
Stabilizing pay
Another strategy to improve the work experience for the next generation of drivers is to simplify and stabilize their pay.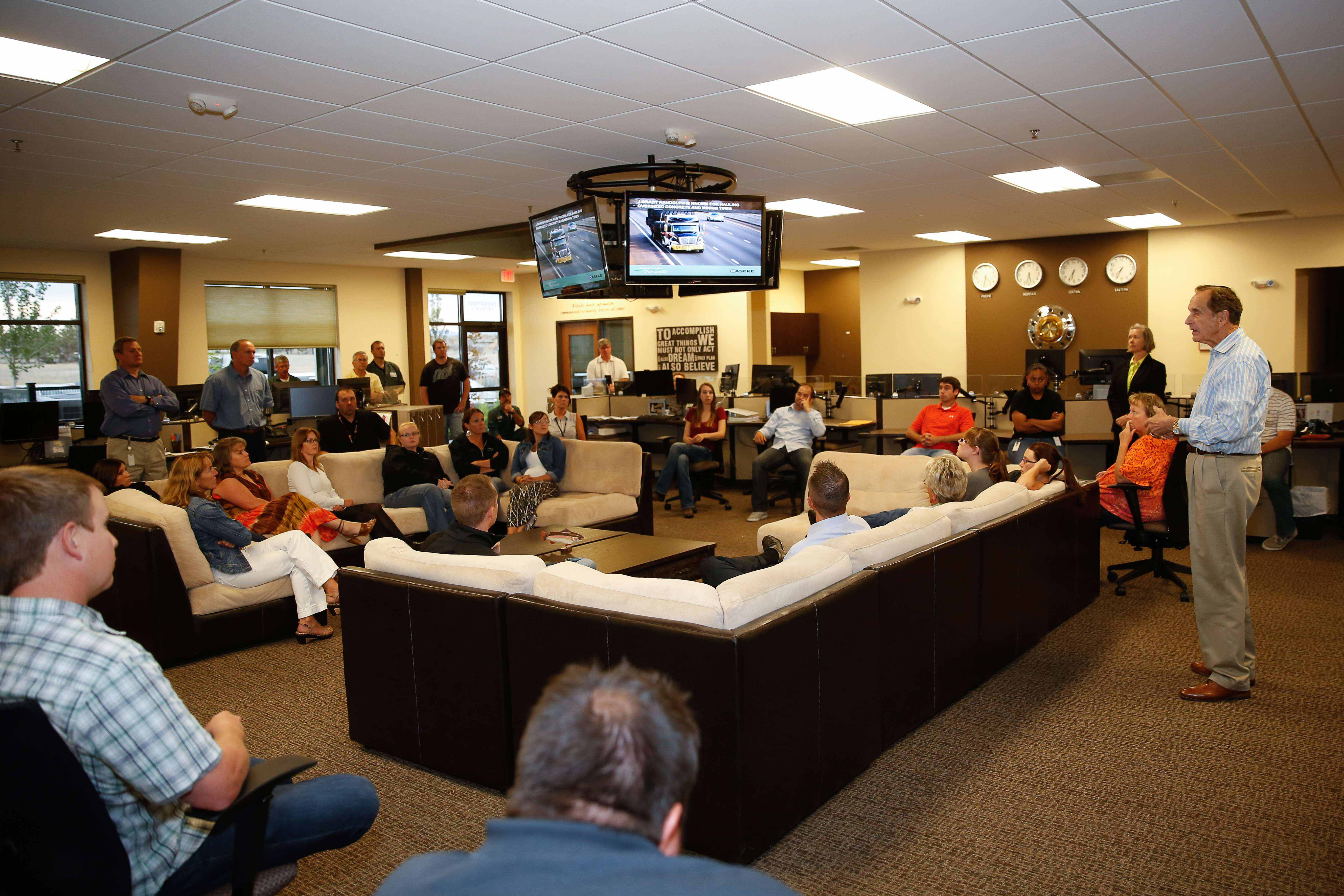 For most of this year, COTC has been asking employee drivers and recruits what they want. The most frequent response is to have stable take-home net pay, Frey says.
"We were constantly told 'I do not know how much I will make until I see it in my bank account,' " Frey says. "That is an industry problem. Drivers don't get paid until the paperwork comes in."
COTC recently introduced a new multi-tier salary plan based on miles.
"Drivers love it since it is far simpler," Aimone says. "My gut says it will be a huge sell with the younger demographic. Getting instant rewards is important to a large part of that generation."
Drivers can use the fleet's mobile app to know how much they need to work to make certain amounts each week and to track their progress. "Our guys have been able to understand it and are encouraged to work harder." Aimone says. "They are reaching for the next tier."
On average, drivers will make at least $65,000 and its top performers will reach into the $80,000s, he says.
Virtual coaching
Fleets are using new technologies that make it possible to have a virtual trainer in the cab. These and other developments seem to be more welcome by the younger generation who want to stay connected to know where they stand each day, or each week, on earning a performance bonus or reward.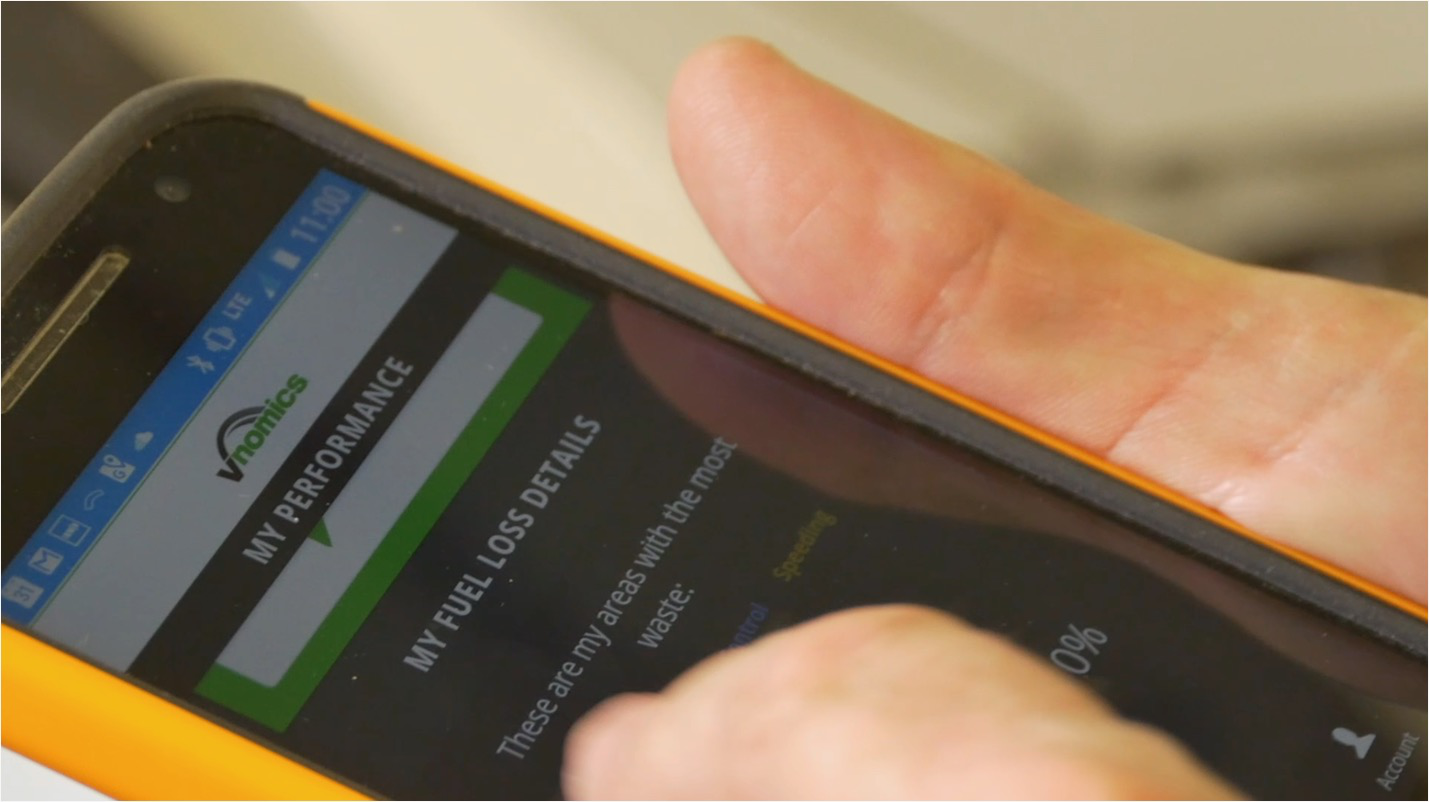 True Fuel by Vnomics gives instant audible feedback on fuel-efficient behaviors for speeding, engine speed control and idling. Drivers get an audible fuel efficiency score at the end of every trip when they turn the key off. The score tells how close the driver came to the potential mpg for that trip.
Younger drivers tend to embrace in-cab coaching, while older drivers view it as a way to prove their professionalism, says Ed McCarthy, vice president of operations and customer success for Vnomics.
The True Fuel score is normalized so that drivers in disparate operations such as linehaul or local runs can compare scores and compete. Fleets can set a goal, such as 99 percent fuel efficiency, and reward drivers who achieve the score during a measurement period, McCarthy says.
True Fuel has a mobile driver app that shows drivers their status toward attaining the fleet's monthly objective, using data visualizations that show trip-by-trip summaries of performance and the behaviors drivers need to improve.
Halvor recently implemented Netradyne's vision-based driver safety system to accelerate driver safety training and protect itself from accident liability. The Driveri ("driver eye") technology offers high-definition video from inward-, forward- and side-facing cameras.
Halvor's management decided to not use the driver-facing camera and not record in-cab audio to respect drivers' privacy.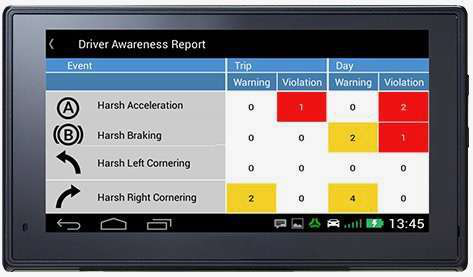 "We want to make sure we are doing that with driver retention in mind," Lang says. The fleet's projected voluntary turnover for this year is about 35 percent, but Halvor is receiving positive response about Driveri from both younger and more experienced drivers.
"As you get up to Baby Boomers, you see a little pushback just because some do not understand the technology," he says. "We are in tune to what their needs are. We don't want anyone to be afraid of new programs."
Many fleets create their own driver scorecards by aggregating data from multiple sources. The Teletrac Navman Director fleet management system has an add-on data analytics platform, Adaptive Intelligence, that some of its customers are using to build scorecards from the data the system collects to share with drivers, says Sid Nair, senior director of transport and compliance.
When a vehicle is stopped, drivers can also view a safety dashboard on the in-cab display to see up-to-date safety performance. Teletrac Navman also has a mobile app and driver portal to expand connectivity to the scorecard, messaging and other functions outside the cab.
A holistic approach
Other strategies that carriers use to attract and retain younger drivers include health and wellness programs and entertainment.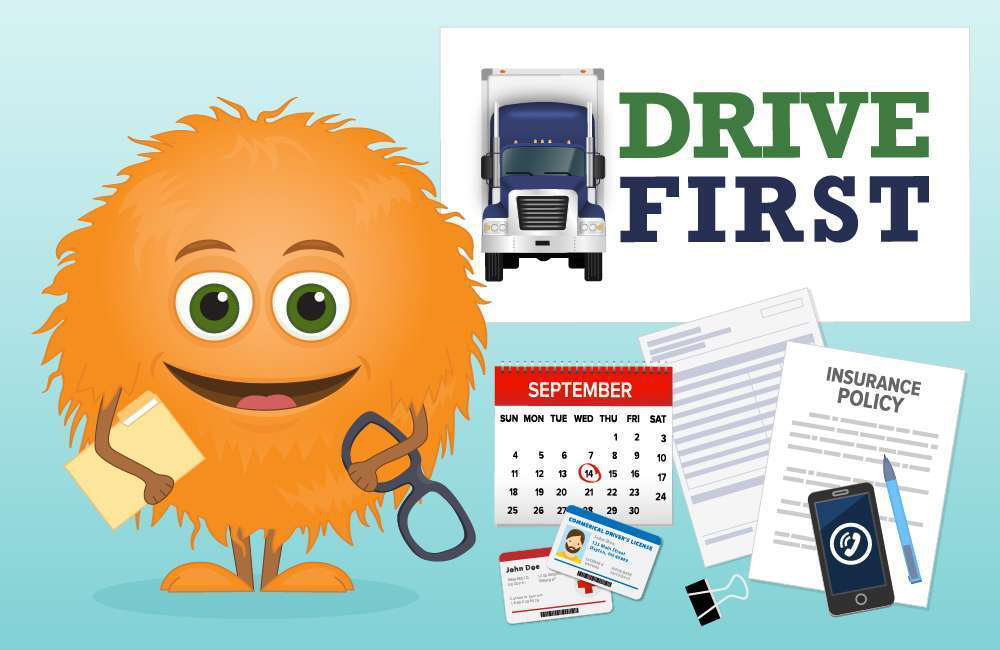 Luma, in partnership with Stay Metrics, offers a learning platform for drivers with online modules that cover orientation, onboarding and ongoing safety and health and wellness training.
Carriers that use the Drive First platform can assign company-specific employment forms, training modules and assessments for drivers to complete before, during and after scheduled in-class orientation meetings.
Fleets that use Stay Metrics' web-based Driver Rewards platform can award points to drivers for training and many other activities. Drivers can accumulate and redeem their points toward items in an online catalog.
Luma recently added a new Drive First module that focuses on communication in a multigenerational workforce. Like all the Drive First modules, fleets can assign training to individuals or groups and reward drivers with points upon completion.
Rolling Strong is developing a new version of its health and wellness app for drivers that is "super-easy and intuitive to use," says Steve Kane, president. For fleets, the service includes an online portal that managers can use to create competitions between driver groups and also include office staff.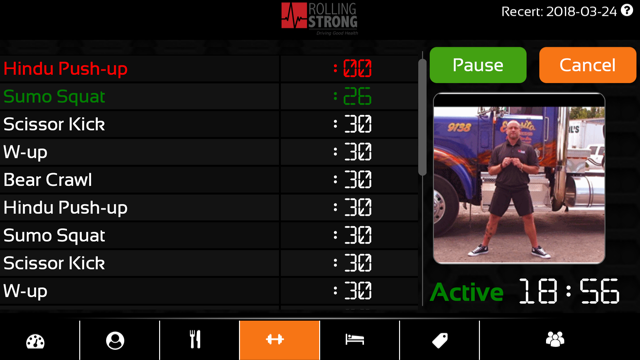 Drivers use the app to track their progress toward meeting their fitness goals and receiving points for various activities. They also can connect with health coaches through a 24/7 call center and text messages to receive instant advice and feedback, Kane says.
More than 250 fleets subscribe to EpicVue's in-cab satellite TV service. Younger drivers generally come with an expectation to be able to watch their favorite episodes when and where they want, says Kyle Hales, vice president of sales for EpicVue.
The service is proving helpful for fleets hoping to entice drivers to stay out on the road longer without impacting their quality of life, Hales says.
Acting on feedback
Fleets also use a number of products to gather feedback from drivers to inform management decisions on how to improve their work experience.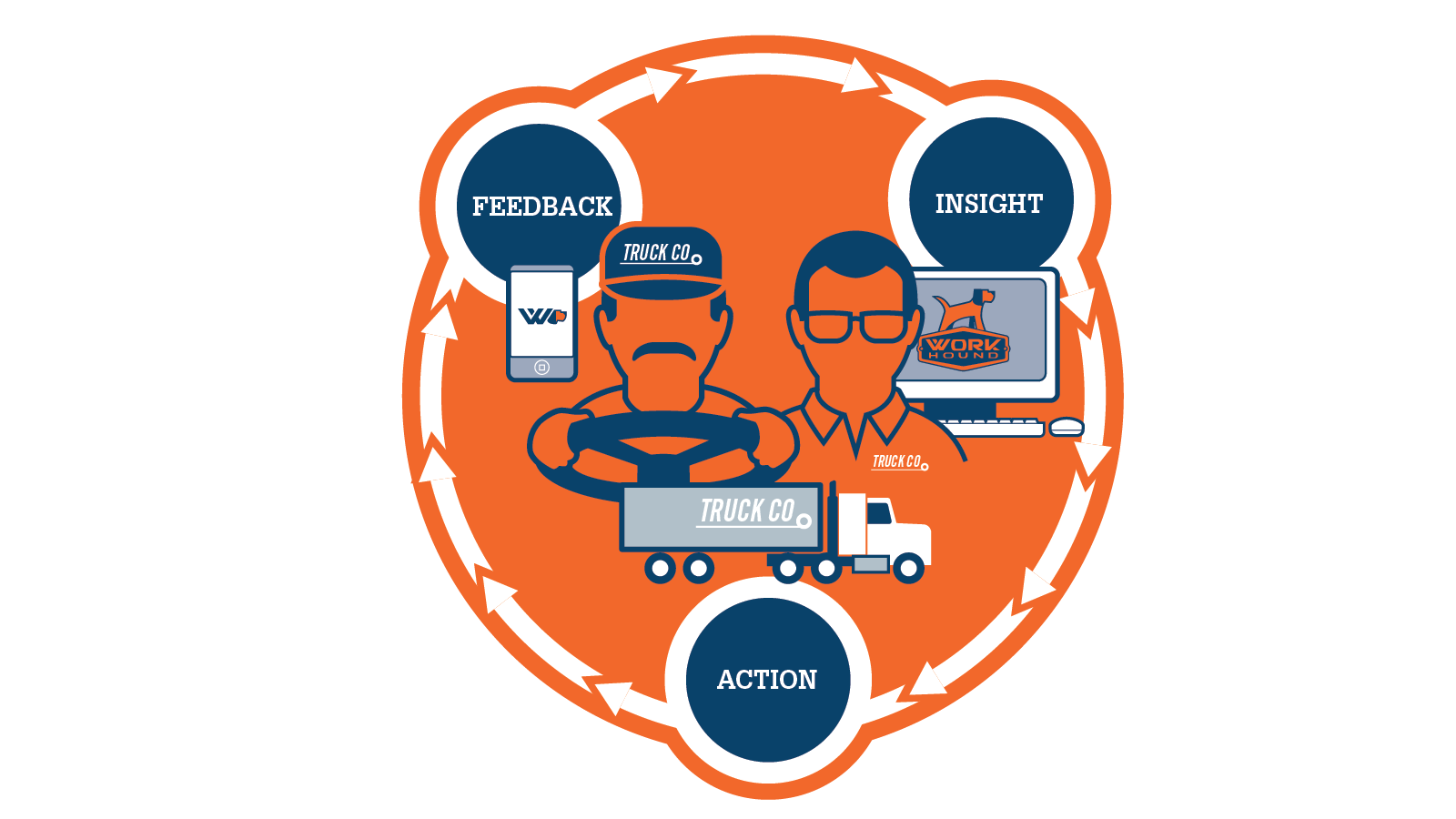 Carriers can use WorkHound's real-time driver feedback platform to send drivers automated text messages with a link to a mobile-friendly website. In about 90 seconds, drivers can submit anonymous comments to open-ended questions about their work experience.
The cloud-based platform aggregates the feedback data and uses keyword analysis to deliver insights that help companies manage and retain drivers. WorkHound helps its fleet customers craft a broadcast message to discuss the action items they are taking based on the feedback, says Max Farrell, the company's co-founder.
Stay Metrics has driver survey products that gather feedback from drivers for areas that impact job satisfaction and engagement during critical periods of the employment lifecycle. The company's data show that younger drivers are not as impulsive in making career decisions as one might believe.
A recent Stay Metrics study shows that drivers age 21 to 40 leave their carriers at a similar rate as middle-age drivers between 41 and 45. The study was based on a sample size of more than 103,600 drivers from 140 carriers that use the company's driver survey and rewards products.
A new feature in COTC's driver mobile app will prompt drivers to score and give constructive feedback on its customers' pickup and dropoff locations. By aggregating data, COTC plans to give its sales and operations teams information to better manage its customer relationships to create driver-friendly experiences.
A growing number of carriers are combating turnover by addressing the needs of the next generation.
This article was written by Aaron Huff, senior editor of Commercial Carrier Journal, a partner publication of Hard Working Trucks.