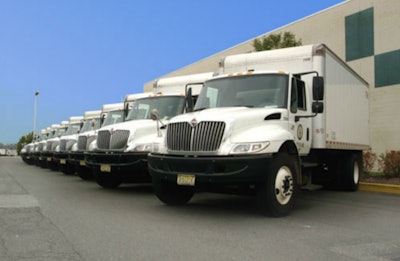 Allied Beverage Group, a 200-truck fleet out of New Jersey, is petitioning the Federal Motor Carrier Safety Administration to allow some of its drivers to extend their work days by two hours.
Allied, in its application, asks the agency to allow its drivers who utilize the short-haul logbook exemption to be able to return to their work-reporting location within 14 hours instead of 12, as required by hours of service regulations.
The company requests its beverage truck drivers be treated the same as ready-mix concrete drivers, who are allowed to report back to their work-reporting location within 14 consecutive hours without losing their short-haul exemption. Allied says its drivers work on a four-day work week and occasionally work past the 12th hour of duty.
These drivers, Allied says, are in the same town doing multiple stops, often crossing town lines only to return to complete a stop that was not open or required a specific time delivery, and logging each event change "is a difficult if not impossible task." The drivers stop between 25 and 35 times per day with minimal driving time, the company adds.
FMCSA is requesting public comment on the request, which can be made here through Sept. 5.