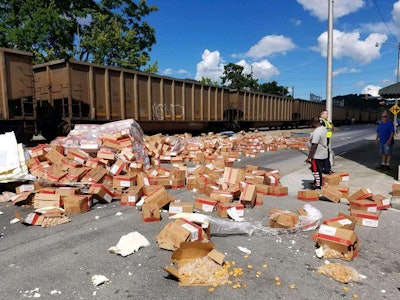 Chicken nuggets littered an intersection in Newport, Tenn. after a reefer truck carrying the food was slammed by a train on Friday.
Cocke County Emergency Management Agency reported on its Facebook page that no one was injured in the early afternoon wreck which shut down traffic for several hours at the intersections of Main Street and Woodlawn Avenue.
Newport is located along Interstate 40 roughly 50 miles east of Knoxville.