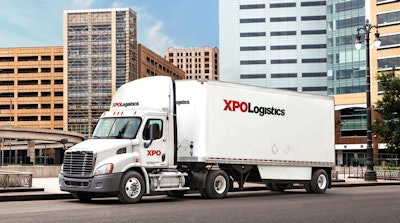 When a private equity firm purchased a $150 million majority share of Express-1 Expedited Solutions in the fall of 2011, Bradley Jacobs, the newly established chairman and chief executive officer, made it clear his expectations for the future of the company now known as XPO Logistics (CCJ Top 250, No. 4).
"I plan to build a multibillion-dollar transportation brokerage business over the next several years," said Jacobs before the deal was finalized. "Express-1 is an ideal platform, with prominent positions in expedited services, freight brokerage and freight forwarding. I'm excited about leading the company into its next phase of growth."
After a number of high-profile acquisitions over the next several years – including home delivery provider 3PD, intermodal carrier Pacer International and less-than-truckload giant Con-way (XPO divested the Con-way truckload division in 2016) – XPO was well on its way to achieving Jacobs' initial vision.
At the same time as XPO was establishing itself in the industry, consumer habits began to shift quickly toward online purchases. Since 2011, e-commerce has become a bright spot in the economy, growing from 5 percent to nearly 10 percent of all U.S. retail sales by 2018. Globally, e-commerce represents a $1.7 trillion market today.
With $15 billion in revenue last year – roughly $9 billion for transportation and $6 billion for logistics – XPO now is the largest last-mile provider of heavy goods and the second-largest contract logistics provider worldwide.
But XPO isn't stopping there, as the company has announced several recent technology developments that will help cement itself as a leader in the brokerage and trucking spaces for years to come.
Connected network
Earlier this year, XPO Logistics launched XPO Connect, a cloud-based digital marketplace that allows shippers to manage shipments and reduce costs with real-time freight visibility across XPO's entire transportation network of asset-based and third-party logistics solutions, all though a single login page.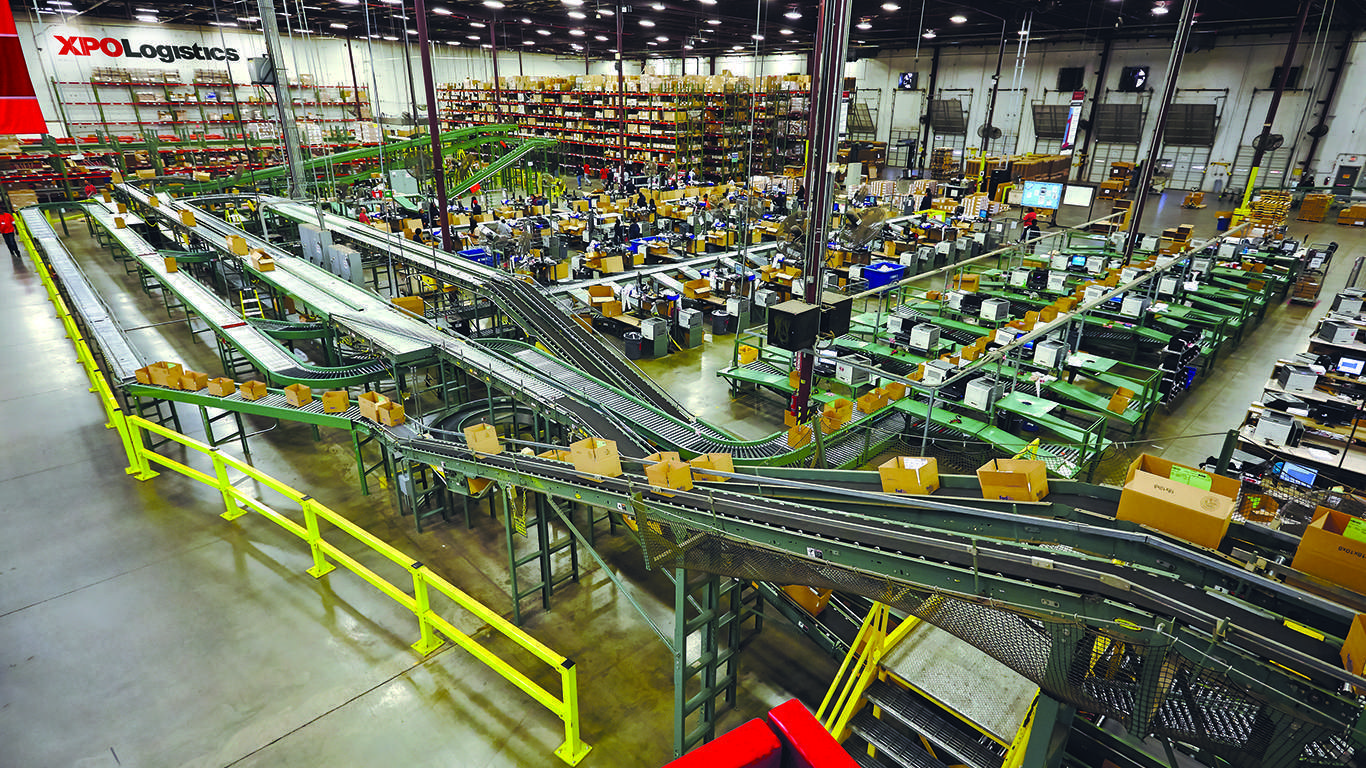 XPO says shippers can leverage XPO Connect's increased visibility to identify fluctuations in capacity, spot rates and load postings by geography.
"XPO Connect gives customers direct access to our transportation network and the predictive data that powers it," said Mario Harik, XPO's chief information officer. "The platform provides a new level of visibility that informs better decision-making under all market conditions."
XPO tied its XPO Connect service to its existing Drive XPO mobile app that allows drivers to access the company's Freight Optimizer truckload management system to locate loads while on the road. XPO plans to expand XPO Connect's capabilities to include other transportation options such as truckload, rail and last-mile delivery.
"One of the most exciting things about XPO Connect is the way we've redefined visibility as business intelligence," said Troy Cooper, XPO president. "Our proprietary algorithms are turning masses of data into relevant information in split seconds so that our customers can purchase transportation as efficiently as possible."
Shippers can view fluctuations in capacity, spot market rates, weather conditions, traffic and other factors that could affect the choice of carrier and circumvent delays during track and trace. "Carriers use our Drive XPO mobile app to bid on loads filtered by geography, dates, equipment and special handling," Cooper said. "XPO Connect facilitates the whole process."
Getting closer, faster
As consumer expectations shift toward next-day and even same-day delivery of orders, the ability for companies to meet those demands is challenged.
"Brick-and-mortar retailers that shift into omnichannel or pure e-commerce can be blindsided by consumer expectations," Cooper said. "It boils down to retailers and e-tailers looking for new ways to position goods more efficiently — to shorten delivery transit times without adding overhead. This can be particularly challenging with the purchase of heavy goods such as furniture or appliances."
With more than 100 warehouses and last-mile hubs in its network, XPO Logistics can stage goods within two days of 95 percent of the U.S. population.
To help existing online customers as well as brick-and-mortar retailers breaking into the omnichannel and e-commerce markets, the company launched XPO Direct, a nationwide shared-space distribution model that provides flexible stockholding sites and cross-docks used by multiple customers simultaneously.
"In essence, we're renting out our scale and disrupting traditional thinking about the capital-intensive regional distribution model," Jacobs said.
XPO Direct also uses algorithms to identify seasonal and consumer behavior patterns and predict where to position customer stock within its warehouse network. XPO Direct uses proprietary technology to link multiple sites with cross-network visibility, moving goods as needed between locations with brokered, contracted and owned capacity.
"We can speed up deployment and reflow goods to sites as demand patterns change," Cooper said.
"Hey Google …"
In 2017, XPO Logistics' last-mile network handled 13 million deliveries, the majority of which were heavy goods such as appliances, exercise equipment, electronics and furniture. With 66 last-mile hubs and plans to expand to 85 before yearend 2018, XPO expects to make its last-mile solution available to 95 percent of the U.S. population.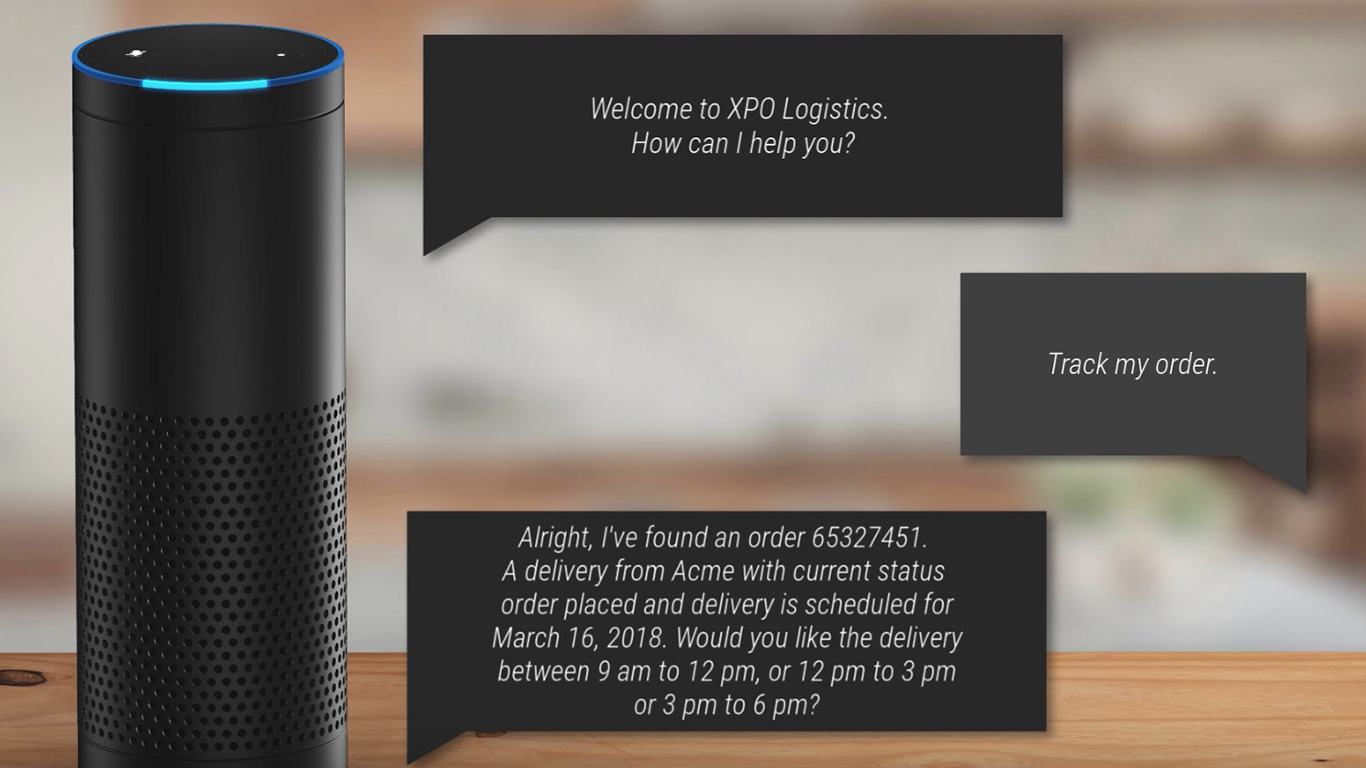 As consumer buying habits continue to migrate online, XPO recently launched another new gadget in its technology toolbelt that connects the consumer to their order status in real time without them ever having to leave the couch.
In April, XPO launched a voice-enabled tracking feature that integrates directly with Google Assistant and Amazon's Alexa to integrate consumers into the supply chain.
"It's all driven by consumerization," Cooper said. "Today's consumers expect to have control over their personal experience within the supply chain. They care about mobility and convenience. They want interactive access to information and on-the-fly flexibility that adapts to their lifestyle. So we gave them 'Alexa, launch XPO.' "
After opting in to mobile alerts at the time of purchase, consumers with Google or Amazon personal assistants with the XPO skill enabled can use the tracking platform to track their order and, if necessary, make delivery date and time window changes with a simple voice command: "Alexa, track my order."
Based on consumer responses to voice prompts, XPO's software relays changes in delivery preferences to the delivery driver's mobile app.
The shipment status also can be tracked in real time on the Ship XPO web-based tool that displays delivery vehicle location, as well as traffic and weather alerts that may impact the package delivery schedule. The consumer also receives a post-delivery survey to provide XPO with actionable data on its service performance.
"Tech-enabled customer services are critically important in an increasingly competitive marketplace," said Harik when the feature was introduced. "We're helping our customers build loyalty and protect their brands, many of which are household names in e-commerce and retail."
This article was written by Jeff Crissey, editor of Commercial Carrier Journal, a partner publication of Hard Working Trucks.