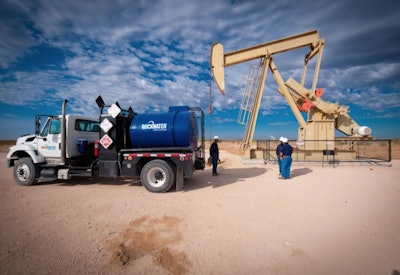 Federal officials say they violated U.S. laws to save money.
Three of five Pennsylvania men charged in May for disabling emissions control devices on trucks owned by Rockwater Energy Solutions have pled guilty to conspiring to defraud the United States and violate the Clean Air Act.
Gavin Rexer, Dennis Paulhamus and Timothy Sweitzer each pleaded guilty to charges related to a scheme to defraud the U.S. Environmental Protection Agency and the Federal Motor Carrier Safety Administration.
Joseph Powell, age 31, of Hickory, Pennsylvania, and John Joseph, age 38, of Canonsburg, Pennsylvania, were also charged.
"For years, the defendants engaged in a broad-based criminal conspiracy to manipulate vehicle emission components as a cost savings measure," said Assistant Special Agent in Charge Jennifer Lynn of EPA's Criminal Investigation Division. "EPA and its law enforcement partners are committed to holding responsible those who violate environmental laws for competitive advantage."
According to the U.S. Office of Inspector General, the men "conspired to illicitly disable the Rockwater Northeast CMVs' emissions control devices" on 30 heavy-duty diesel trucks used to transport water for the fracking industry.
OIG adds that the accused removed the stock exhaust systems and replaced them with straight pipes or hollowed out the emissions exhaust components by removing environmental filters and elements.
Additionally, the men allegedly disabled and manipulated the trucks' onboard diagnostics with high-tech "defeat" devices obtained from Paulhamus and Sweitzer, then concealed the purchases in Rockwater's books and records by mislabeling them as "exhaust systems."
OIG says the men also indicated that the illegally modified trucks had passed inspections at Sweitzer's Garage, which is an inspection station certified by the Pennsylvania DOT.
The men face up to five years of prison, a term of supervised release following imprisonment and a fine.