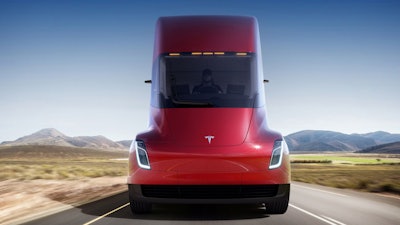 An internal feud at Tesla's battery factory near Sparks, Nevada is taking on the strange appearance of a TV reality show as more emails from company head Elon Musk make their way into the news.
This past weekend, Musk sent an email to his employees telling them that one of their co-workers was attempting to sabotage the company by tampering with plant computers and sharing sensitive information with outside sources.
A short time after filing a lawsuit against that former employee, Martin Tripp, Tesla claimed that the company was threatened by a person identifying as a friend of Tripp who said he was going to "shoot the place up," according to The Washington Post.
Tripp told the Post that he had not threatened anyone and offered up copies of a testy email exchange he had with Musk which the Post ran.
"Don't worry, you have what's coming to you for the lies you have told to the public and investors," Tripp tells Musk.
"Threatening me only makes it worse for you," Musk responds.
"I never made a threat. I simply told you that you have what's coming. Thank you for this gift!!!" Tripp writes in response.
It's not clear if Tesla believes that Tripp was behind an alleged phone call to the company threatening them with a shooting.
After investigating the alleged threat for several hours, law enforcement in Nevada dismissed Tesla's concerns of a revenge-minded gunman. Nonetheless, security at the Gigafactory has increased.
Tripp says he's been taking heat as a whistleblower. He insists that Tesla has been wasting millions of dollars in materials during production, creating unsafe batteries for its EVs and deceiving investors and shareholders.
Tesla denies Tripp's claims and says that he's a disgruntled employee who remains upset after being rejected for a promotion.