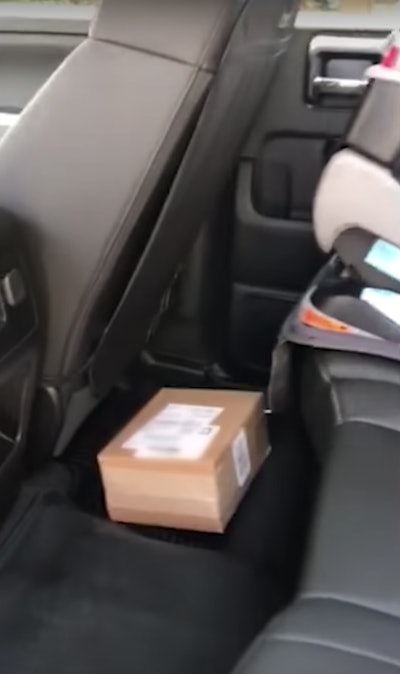 The ever-growing, final-mile delivery segment does have its challenges: a customer may not be home or at work to accept a package; they may want to conceal the package from others, especially during the holidays; they may not want their doorbell rung because of a sleeping baby or an over-zealous dog, perhaps both.
To help with last-mile deliveries Amazon is now offering in-vehicle package drop-offs for its Prime members.
"As a Prime member, get your Amazon packages securely delivered right into your vehicle parked at home, at work or near other locations in your address book," Amazon states on its website. "Park your vehicle in a publicly accessible area to receive in-car deliveries, and track your packages with real-time notifications."
In-Car Delivery is free for Prime members in select cities and surrounding areas and is currently limited to 2015-up GM and Volvo vehicles with an active connected car service plan such as OnStar or Volvo On Call. Stay tuned for future partner announcements.
An eligibility check takes hardly any time. Through Amazon's website, we found out that the service is available for a 2015 Chevy Silverado in Atlanta, Ga.
Eligible vehicles need to be parked within at least two blocks of an address listed in a customer's Amazon address book. Deliveries cannot be inside parking structures where GPS signals cannot be received.