CarriersEdge, an online training provider, introduced a new course designed to help drivers safely handle maneuvering in tight, congested conditions while making deliveries.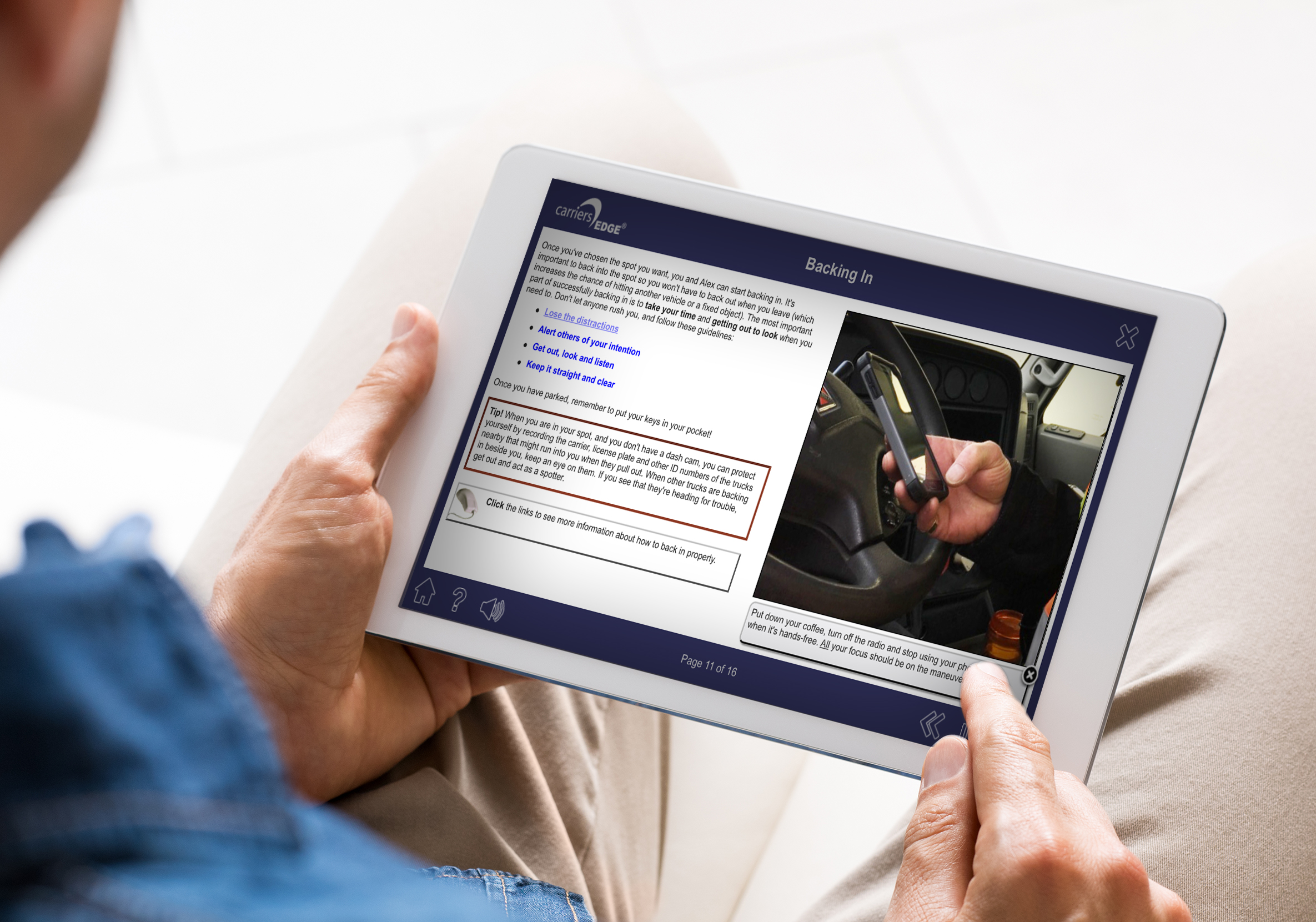 "Driving safely on roads and highways is a major concern for the trucking industry, but some of the more frequent events occur when traveling at slower speeds," said Jane Jazrawy, co-founder and chief executive officer of CarriersEdge. "Vehicle and property damage arising from parking-lot collisions and fixed-object strikes are common occurrences, but there are preventive actions that drivers can take to minimize them."
The course uses text, graphics and photos, real-life illustrations, interactivity and short quizzes to deliver material to drivers. The latest course joins an online library of more than 70 other full-length and refresher courses that allow drivers to keep up to date with training while traveling or at home.
CarriersEdge has also developed management tools that allow fleet managers to track driver training.
The company says the new "Trip Planning, Parking and Deliveries" will give drivers the tools to:
Prepare themselves, their cargo and their vehicle for a delivery;
Understand how distraction and complacency contribute to collisions;
Prevent collisions in truck stops and parking areas;
Use safe parking and backing procedures, including the use a spotter;
Properly inspect, couple and uncouple a trailer;
Avoid personal injury.
The complete 70-minute course can be taken as a whole or in three smaller modules. The Trip Planning segment teaches drivers how to research new delivery locations and identify potential pitfalls such as along the way, such as particularly busy intersections or low bridges. The training also helps drivers avoid risky maneuvers such as U-turns and backing into traffic. The module also covers such topics as mirror check stations and the pros and cons of GPS systems.
The second module covers the trip itself and parking. Drivers will learn the hazards of distraction and complacency that grow as they become more familiar with routes and destinations, as well as trailer inspection procedures, avoiding collisions in parking areas and fuel stops.
The third module covers hazards at the delivery site and how professional drivers can stay safe and project a positive image when on a customer's property. Drivers taking the course will learn about common hazards at loading docks so they can reduce the chance of slip, trip and fall injuries.
CarriersEdge offers monthly subscription pricing with unlimited use of its courses for a fixed rate.