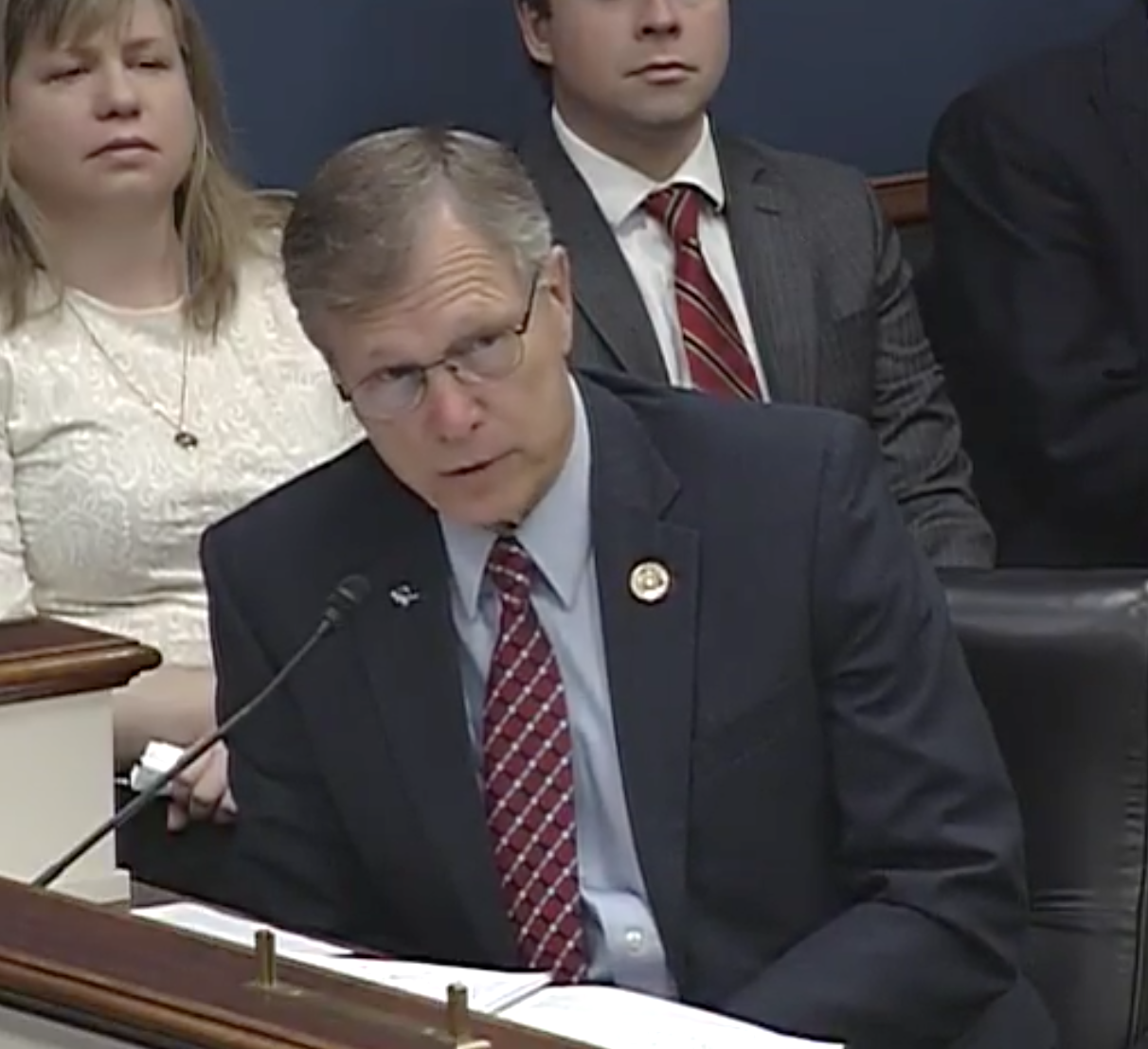 Representatives from the owner-operator community and small fleet segment told lawmakers in Washington recently that they are not opposed to electronic logs for fleets that find them beneficial, but that ELDs are not one-size-fits-all technology and should not be mandated across the trucking industry.
The House Committee on Small Business heard from owner-operators and small business truckers last week about federal regulations, specifically the ELD mandate and hours-of-service, and their impact on small trucking businesses.
Representatives from the Owner-Operator Independent Drivers Association, National Association of Small Trucking Companies, American Pyrotechnics Association and National Ready Mixed Concrete Association voiced their concerns of overregulation in the industry, specifically dealing with hours-of-service.
[rr-story-promotion id="158013″ align="center"]
Rep. Brian Babin (R-Texas), who is not a member of the Small Business Committee, was also in attendance for the hearing because of his proposed legislation to delay the implementation of the ELD mandate. He told the committee he understands ELDs do work for some larger fleets, but the trucking industry doesn't allow for a one-size-fits-all mandate.
"I've talked to constituents in my district and outside of my district that have grave concerns about the unknowns and the question marks about how safe the ELD mandate is," he said. "I'm not trying to abolish ELDs. If it saves you money and makes you safer, keep using them. If you like your ELD, you can keep your ELD."
Babin said his proposed legislation, which would delay ELD implementation for two years, is to give more time to "work out some questions on ELDs," adding "it's not unreasonable to ask [the DOT] for a waiver to get these questions answered." However, despite gaining dozens of co-sponsors, Babin's legislation to delay the ELD mandate has seen no action in Congress and likely won't before the Dec. 18 adoption deadline.
Monte Wiederhold, president of seven-truck fleet B.L. Reever Transport and an OOIDA board member, told the House committee the negative attention the ELD mandate has received from owner-operators and small business truckers stems from the current rigidity of the hours of service regulations.
[rr-story-promotion id="156389″ align="center"]
Wiederhold added that he's not against the use of ELDs, but he is against the devices being mandated for all truckers. "For small businesses, it's only a cost," he said. "There are no savings as FMCSA has said."
Marty DiGiacomo, owner-operator of True Blue Transportation and testifying on behalf of NASTC, told the committee he agrees with Wiederhold that ELDs shouldn't be mandated across the industry.
"If it benefits my business and helps me be safer, I'll buy it," he said. "Give us the choice. At some point, I could see looking into it if it benefits me, but right now, it doesn't because the hours-of-service regulations are the biggest problem."
Also testifying at the hearing were Stephen Pelkey with the American Pyrotechnics Association and Robert Garbini with the National Ready Mixed Concrete Association. Both stated that given the nature of their respective segments of the industry, the ELD mandate poses problems for their members. In both segments, drivers operate under hours exemptions, and Pelkey noted current ELDs aren't programmed to be able to satisfy those exemptions.
Committee Chairman Steve Chabot (R-Ohio) said it's obvious there is disagreement between small and large trucking companies, and the committee will relay the concerns of small trucking businesses to their colleagues in Congress to consider easing the regulatory burden on the industry.
The American Trucking Associations submitted comment following the meeting, calling on Congress to support FMCSA in implementing ELDs in December. Collin Stewart, president of 100-plus truck fleet Stewart Transport Inc., said in the comments on behalf of ATA that ELDs don't change hours-of-service rules, and drivers who claim they "remove their discretion in deciding when to take a break or when to drive either don't understand how the current rules are structured or are willfully ignoring them."