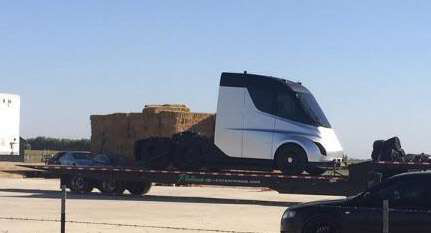 Tesla's in-development Class 8 electric tractor, which is scheduled to be unveiled later this month, appears to have been spotted in an undisclosed location in California — the picture from which was posted to Reddit this weekend, though later removed.
Overdrive Equipment Editor Jason Cannon wrote about the alleged event in a blog on Hard Working Truck's sister site CCJ, where he notes the truck "could be anything from Elon Musk's next plaything to something built by a hay farmer in Kansas." However, Cannon also points out the tractor in the photo " does bare some resemblance to the rendering Tesla itself released several months ago." Of particular note, Cannon writes, the truck doesn't have a grille, signaling it's likely powered by an alternative powertrain.
[rr-story-promotion id="130864″ align="center"]
Cannon reached out to Tesla on Tuesday to see ask if this was their tractor, but the company says it "declines to comment on speculation."
See the photo above, which was posted by Reddit user itookapicofarocket, who wrote in his now-deleted Reddit post he "got it from a friend who was at an undisclosed place in California where they test Tesla vehicles." The truck bears no Tesla markings or logos. See Cannon's full write-up at this link.
Here's the uncropped version of the photo: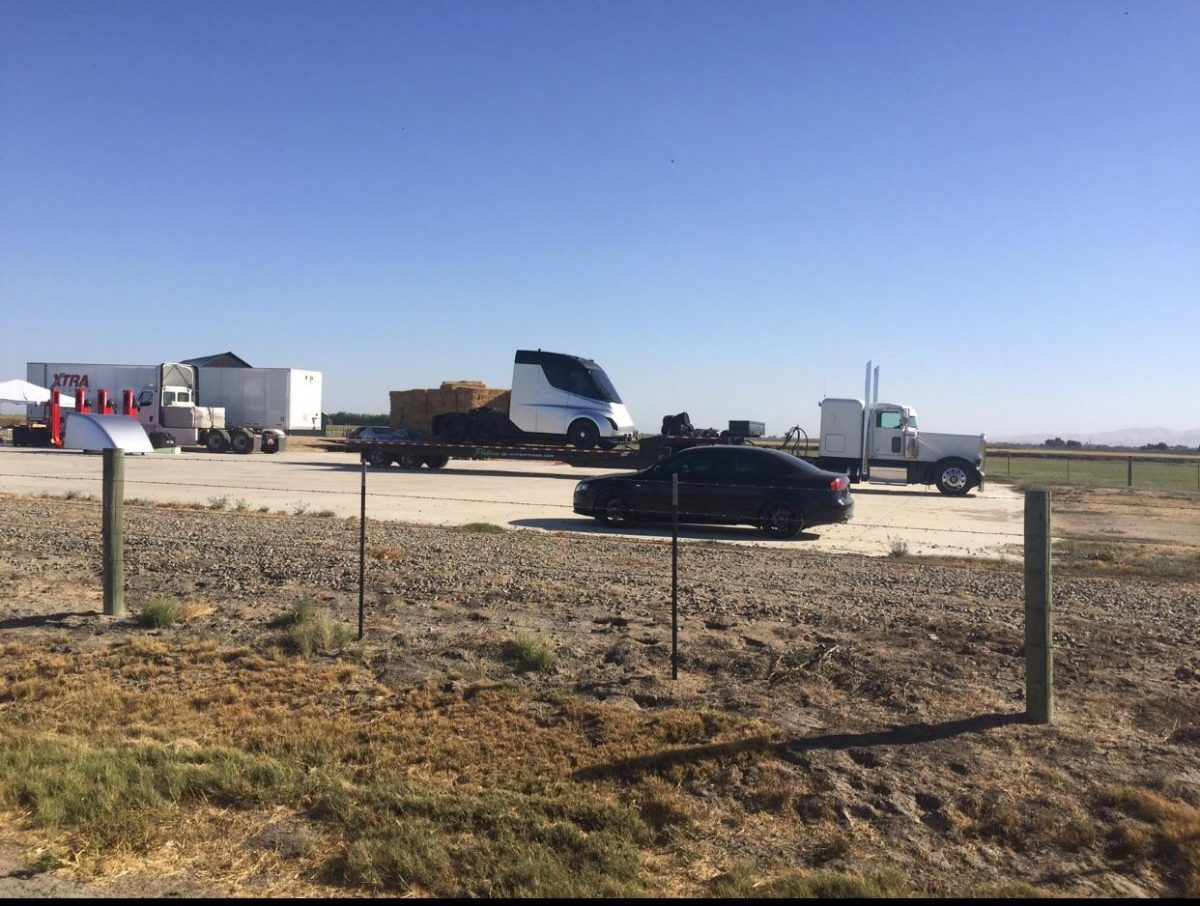 Note: This story first appeared on HWT's sister site Overdrive.