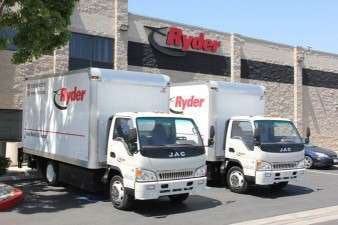 ELDs, the housing market, fuel prices, online retail, social media, increased consumer demands…there are plenty of challenges facing the trucking industry and Ryder knows that all too well.
After 20 years at Ryder, Richard Mohr, Ryder's rental vice president and global product manager, has learned that effective planning, team building and honest evaluation are key in driving business forward.
Mohr offers valuable insights in Ryder's rental white paper Moving Customers from Satisfied to Loyal: 5 Lessons Learned from Ryder Systems. That paper is posted below.
Ryder began as a local truck rental business more than 80 years ago. To survive and thrive, it's had to be willing to take on some tough challenges and make some tough changes along the way.
Like other companies, it's increased its presence on social media, but it may surprise you to learn that popular websites like Facebook and Twitter do not generate nearly as much feedback as the company's electronic surveys at the end of a rental. Also, Ryder's Customer Satisfaction Indicator (CSI) program requires associates to focus on talking directly with customers to get even more feedback.
"Probably less than one percent of feedback comes through some type of social media—either positive or negative. We tend to get a lot of compliments in social media which is great to see because they tend to focus on individuals in our company at point-of-sale by name or by location," Mohr explained.
"And the complaints or feedback we get are generally towards an experience that the customer felt that they couldn't get resolved through the survey process or resolving it through the local branch."
Ryder's CSI associates concentrate on following up quickly on customer concerns in real-time. This pro-active approach in utilizing various channels of communications, whether internet-based or otherwise, has helped Ryder to more quickly assess and resolve customer concerns. But it wasn't always that way.
"Typically, prior to three or four years ago, the only thing to get something resolved in the customer's mind was to get headquarters' phone number and talk with the CEO," Mohr explained.
"In the last five years of this job, I don't get phone calls anymore. I don't get emails from our CEO's office saying, 'I got this lady blowing up', or 'I got this guy blowing up.' They have completely stopped and a large part of that is due to how quickly we follow up on things with customers now."
In Part II we'll take a look at how Ryder responded to changing customer demands following the Great Recession in 2008, telematics, their customers' biggest concern and the Trump effect.