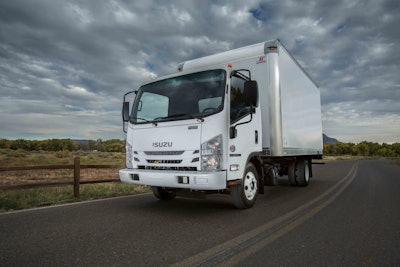 Isuzu Commercial Truck of America, Inc. has begun production for its line of 2015 and 2016 N-Series diesel models.
The diesel-powered 2016 NPR-HD, NPR-XD, NQR and NRR meet stringent new EPA greenhouse gas emissions standards a full year before they go into effect.
These models, as well as the 2015 NPR ECO-MAX, offer upgraded interiors, new exterior styling, and new optional driver's suspension seat and keyless entry.
Shaun Skinner, executive vice president and general manager of Isuzu Commercial Truck of America, says the current truck lineup is the company's "strongest—and cleanest—line of diesel trucks ever."