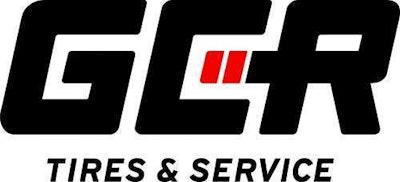 Bridgestone Americas Tire Operations has unveiled its newly rebranded GCR Tires & Service division. The rebranding effort signifies BATO's pledge to be the leading provider of commercial tires and service in North America. GCR is committed to minimizing down time and keeping businesses moving by delivering highest quality 24/7 service by trained professionals coast-to-coast.
"GCR is respected within the industry for delivering trusted quality brands including Bridgestone, Bandag, Firestone and Dayton products, top customer service and dependable workmanship time after time," said John Vasuta, President, GCR Tires & Service. "Keeping fleets and businesses moving is job one for our customers, and a primary focus of the entire GCR team. This rebranding reaffirms our continuing promise to always deliver best-in-class experience and outstanding service."
Vasuta says the company has one of the largest network of commercial stores across the country. Under the new brand, GCR is standardizing the service experience across all of its US locations, offering the same hours of operation, technicians that are all Tire Industry Association-trained, a nationally connected sales force, and one website for all locations. The service offering includes tire maintenance and repairs, on-site service, 24-hour emergency response, Bandag retreading and more.