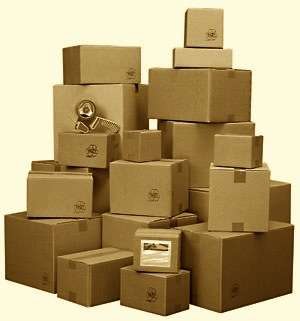 Grand Junction Inc. reports that a National Retail Federation Top 50 retailer is now using its software-as-a-service platform to manage its national network of local delivery and courier companies.
The retailer selected Grand Junction's software package for its ability to improve the quality and performance of its couriers while reducing the total cost of its delivery operations, says the San Francisco-based company, which touts more than 65 million deliveries managed to date.
With nearly 25 distribution centers, its own fleet and close to 50 different courier companies involved in the delivery process, control is critical for the retailer.
Despite implementing software to improve its information collection and better collaborate with its courier network, the retailer found that it often did not have accurate and timely visibility at the order level once a courier driver left a distribution center.
Compounding the problem was the fact that couriers typically lack the technology to identify and manage quality issues before the customer is impacted, such as noting that a delivery is likely to be late, or realizing that an item is missing from a vehicle – and this increases the workload of its customer service team.
The retailer needed a cloud-based solution that would provide detailed, real-time information, and would give its supply chain team – and, ideally, its couriers – the tools to better control the customer delivery experience.
"We strive to maintain the best customer experience in our industry: ensuring that our customers are satisfied with the products they buy, and that they receive them on time and in excellent condition," said the retailer's vice president of supply chain. "Grand Junction's software gives us real insight throughout the delivery process, creating a proactive environment where we and our couriers can get ahead of quality and performance issues that would otherwise impact our customers. The software's implementation will greatly help to improve customer satisfaction and loyalty."
Using Grand Junction, the retailer's goal is to maintain the same quality standards among its own fleet and its courier network. The couriers will use the software to self-manage quality by identifying and managing issues so that the retailer does not need to get involved.
The retailer will also use Grand Junction's "reverse invoicing" capability to reduce its transportation spend by virtually eliminating the invoice audit process and minimizing the surcharges that can increase the actual cost of a delivery beyond the negotiated rate.
"Retailers have never been able to hold couriers to their own quality standards, and, as a result, many choose to invest in a fleet," said Rob Howard, CEO of Grand Junction. "However, as omni-channel retailing grows, and retailers move quickly to offer programs such as same-day, scheduled or large item delivery, couriers are their only option. Grand Junction's innovative, courier-self-managed approach to quality, as well as its established marketplace of drivers and courier companies, give retailers the control they've traditionally lacked. I'm excited that an NRF Top 50 retailer has implemented our software and look forward to seeing the positive impact this deployment has on their logistics operations."
Grand Junction is used by shippers to implement same-day, storefront, scheduled, and two-person delivery programs with a unique approach that provides couriers with tools to self-manage quality.
Grand Junction reduces shippers' spend by up to 40 percent and reduces delivery issues by 25 percent, the company reports. Its marketplace gives consumers and businesses – from small to medium-sized to Fortune 500 enterprises – access to services from couriers and drivers in every market in the U.S. and Canada, while channeling more business to couriers.