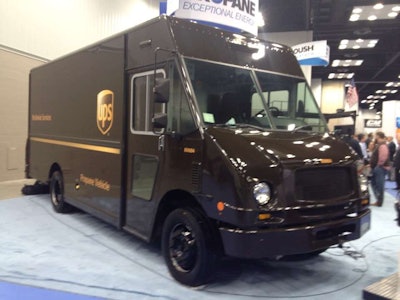 Brown is going green…greener.
UPS, in conjunction with Propane Education & Research Council (PERC), announced Wednesday plans to purchase 1,000 propane package delivery trucks and install an initial 50 fueling stations at UPS locations across the country – a nearly $70 million investment.
"The UPS alternative fuel strategy is to invest in the most environmentally friendly and economical energy sources," says David Abney, UPS chief operating officer. "Propane meets those criteria as a clean-burning fuel that lowers operating costs and is readily accessible, especially on rural routes in the United States. States that attract this type of investment with tax incentives and grants will factor into the UPS deployment strategy."
The propane fleet will replace gasoline- and diesel-fueled vehicles used mostly in rural areas in Louisiana and Oklahoma. Other state rollouts are pending. The vehicles on these routes can travel up to 200 miles on a tank of propane. The new propane fleet is expected to travel more than 25 million miles and to displace approximately 3.5 million gallons of conventional gasoline and diesel per year.
Operations will begin by mid-2014 and be completed early next year. UPS currently operates nearly 900 propane vehicles in Canada.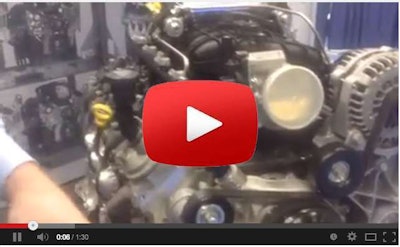 UPS tested 20 propane-powered brown delivery trucks over a heavy holiday delivery schedule this winter in Gainesville, Ga. Following that success, UPS expanded its order with Freightliner Custom Chassis Corp.
"The opportunity to road test new propane vehicles and fueling equipment with one of the most sophisticated fleets in the country is a major milestone for the propane industry," says Roy Willis, president and CEO of PERC. "This announcement is the culmination of many entities bringing together the best in propane technology to achieve the greatest economic and environmental results."
UPS already boasts one of the largest private alternative fuel fleets in the nation with more than 3,150 alternative fuel and advanced technology vehicles. This includes all-electric, hybrid electric, hydraulic hybrid, CNG, LNG, propane, biomethane, and light-weight fuel-saving composite body vehicles.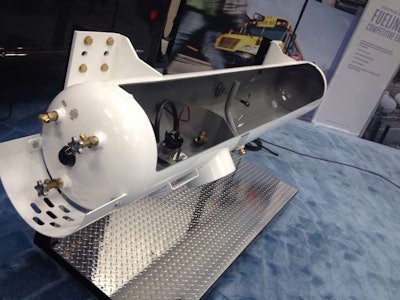 Powertrain Integration will equip the 1,000 Freightliner Custom Chassis Corporation medium duty delivery vehicles with propane autogas (LPG) powertrain packages, consisting of a GM 6 liter V8 LC8 engine, CleanFuel USA Liquid Propane Injection (LPI) fuel systems and Allison automatic transmissions.
"UPS bringing 1,000 of these units online is proof the medium duty sector has embraced the LC8 propane autogas engine as a gasoline and diesel replacement," says Powertrain Integration President Robert Pachla. "This is the biggest propane autogas adoption to medium duty delivery vehicles I've seen during my 30 years in the alternative fuel business."