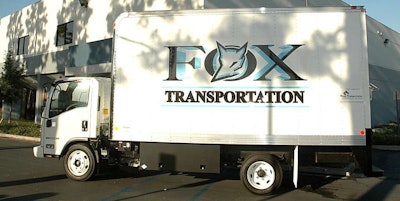 Fox Transportation says it has signed a fueling agreement with Clean Energy and plans to deploy more than 100 natural gas trucks over the next several months.
The trucks will fuel at Clean Energy stations throughout Southern California.
"With natural gas fueling now a reality, we believe providing this cheaper and cleaner fuel option is the right business decision and will strengthen our long-term relationships with customers," Mike Fox, CEO, Fox Transportation, says.
Once fully-deployed, the fleet is expected to consume approximately 600,000 diesel-gallons-equivalent of natural gas fuel per year with making approximately 900,000 deliveries annually to hospitals thorough California, and traveling more than 5 million miles per year.