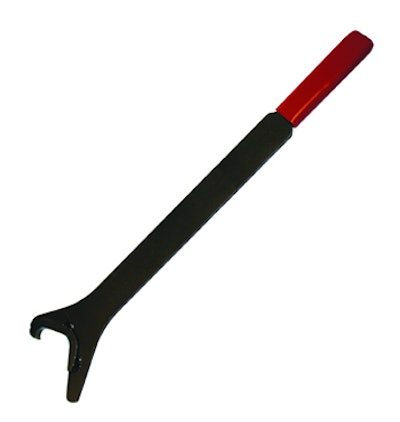 SP Tools has developed a fan clutch wrench that the company says allows technicians to hold the water pump pulley securely while removing the viscous fan clutch.
The wrench is designed for use on BMW 4.0 Liter and 4.4 liter V-8 engines with bolt on water pump pulleys; and Sprinter Vans 2.7 Liter and Dodge 03-06.
The company says the tool fits around the water pump pulley bolts without pressing on the composite pulley, eliminating the risk of chipping or breaking the pulley. A thin design fits easily into the tight area and the extra long handle allows for better leverage.