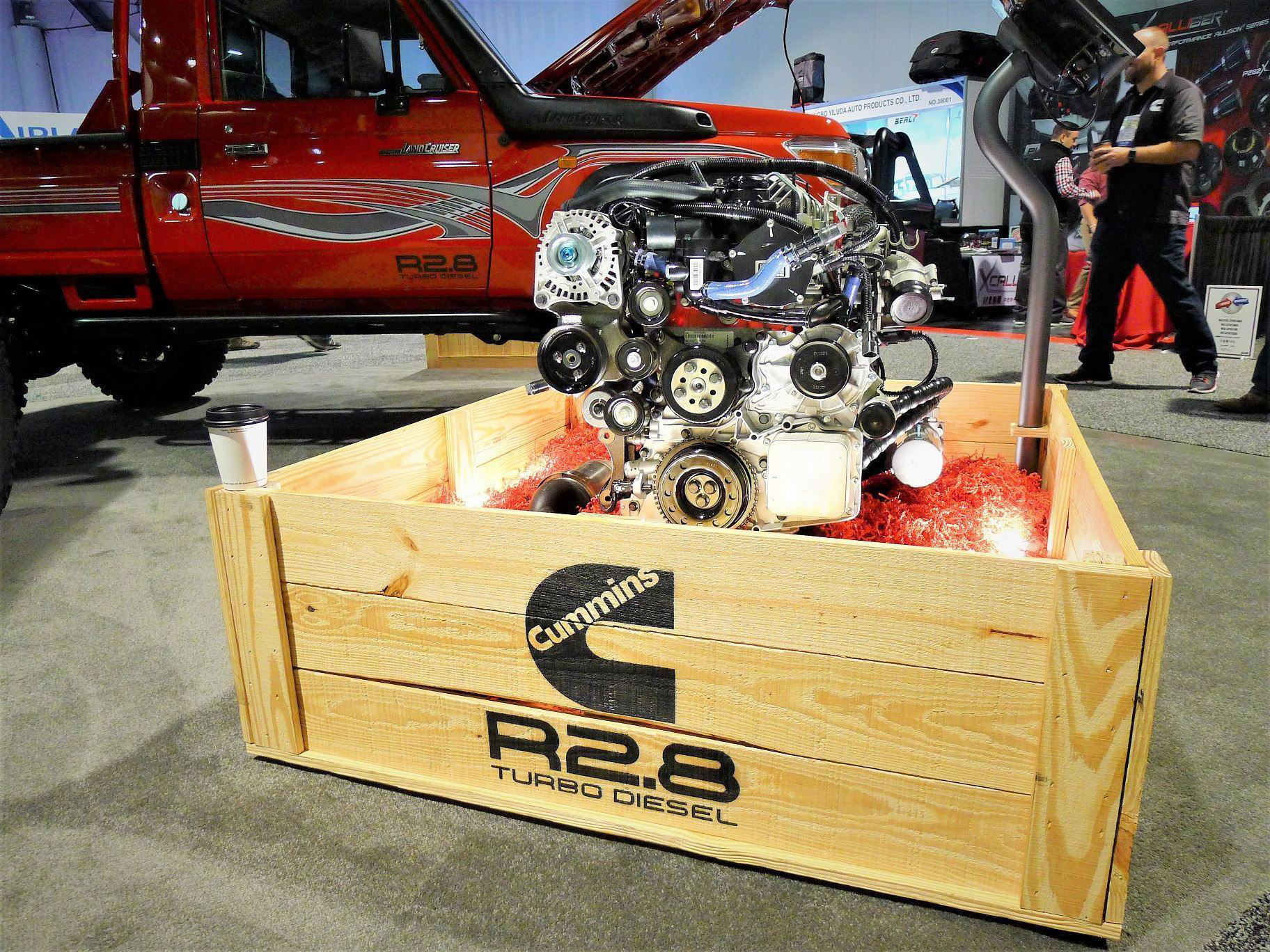 Admit it. You've always wanted a diesel. You dreamed of what you could do with that torque.
Now you can have one and retrofit it into an older truck or Jeep and not have to pay a fortune for a new model.
At SEMA Wednesday, Cummins unveiled its first crate engine, the R2.8 Turbo Diesel. The four-cylinder oil burner puts out 161 horsepower and 267 lb.-ft. of torque with a high pressure common rail fuel system, cooled EGR/DOC for emissions (no SCR, you'll be pleased to note), and a Holset waste-gated turbocharger.
In the crate, you'll find about 70 to 80 percent of what you need for the complete install, says Mark Hornung, product manager.
The engine comes with a power steering pump, water pump and alternator already mounted on the engine, a remote oil filter (for maximum front axle clearance) and remote fuel filter. Cummins also throws in the engine's ECM, a wiring harness, throttle pedal, and digital gauges for things like coolant temperature and oil pressure. There is also a location where you can mount an AC compressor if you choose to go that route.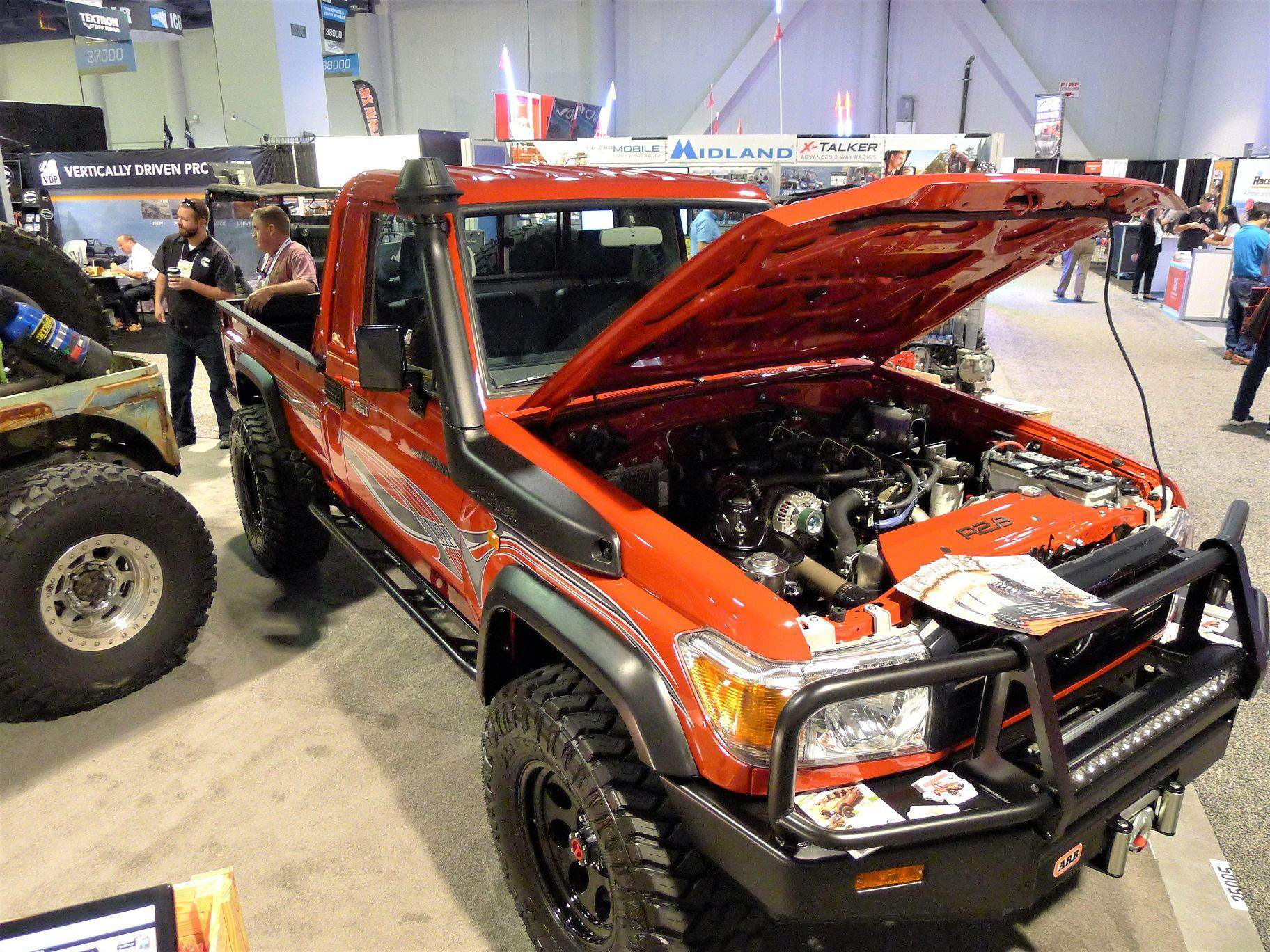 The components you supply are the engine mounts, transmission and transmission adapter and whatever cooling package you want to use. "It depends on the vehicle, but sometimes your factory cooling package is capable of working with this engine," says Hornung. "You may have to change the fan set up; and you have to add a charge air cooler because it's turbocharged."
You also get an online owners-manual and installation guide. Cummins is selling the engine online but will support it with the company's dealer network. Price is $8,999.
The engine is compact at 28.3 inches high, 25 inches wide and 25.1 inches deep. And it weighs 503 pounds. Cummins had two installed in its booth: one in a vintage jeep, the other in a 1980s era Toyota pickup.  The company's proof supplied the engine to 25 customer builders to do installs in a variety of trucks, Jeep and other vehicle platforms, Hornung says.
If there is one caveat, it is that emissions regulations forbid you from putting the Cummins 2.8-liter crate diesel in 1999 and older gasoline powered vehicles. In California and Texas it's only approved for pre-1976. Sigh. But the company is not ruling out addition models, including those with the more advanced emissions controls, in the future.