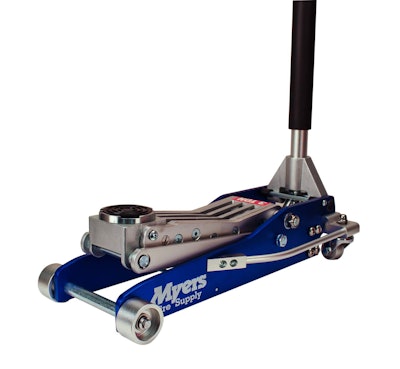 Todays automotive and light-truck service technicians are looking for products that are lightweight, faster to use, and with an ergonomical design.
At just 54 pounds, the Myers Tire Supply 3 Ton Aluminum Service Jack is lightweight, raises to full height in five pumps and features a two-piece padded handle for easy storage.
Myers Tire Supply Distribution, Inc., is a nationwide distributor of tools, equipment and supplies to tire, wheel and undercar service professionals.
CONTACT: Myers Tire Supply; 800-998-9897