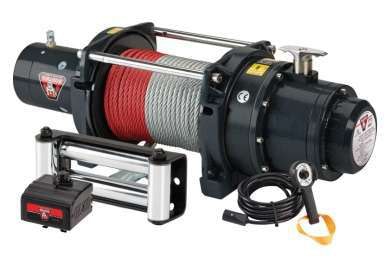 Cequent Performance Products, well-known for their hitches and hitch accessories, is rolling out a new line of electric and hydraulic vehicle recovery winches under the Bulldog brand.
The new DC electric winches range from 2,500 to 18,000 pounds pulling capacity, and a trio of hydraulic winches rated for 8,000 to 15,000 pounds line pull.
"Heavy-duty electric winches have been needed in the marketplace for some time," said Mike Murphy, CPP product manager. "From agriculture to forestry, work to play, these products fill a need for so many of our customers. We are excited to be able to provide them with the quality products they want and need."
Visit us at SEMA 2015, booth # 30087, or online at www.Bulldogproducts.net.