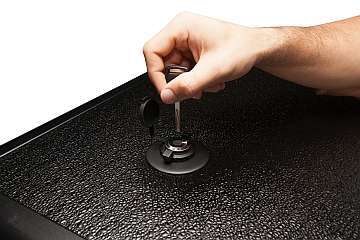 For maximum user convenience, UnderCover Elite, UnderCover Elite XL and Extang EnCore tonneau covers now feature innovative  BOLT one-key lock technology  in a new, ergonomically-friendly latch.
The company's unique, patented one-key lock technology permanently programs the locks on these tonneau covers to the truck's ignition key so that just a single key is needed, no matter how many locks are in use.
The first time the key is inserted into the BOLT lock cylinder, spring-loaded plate tumblers move, immediately coding the cylinder to that unique key.