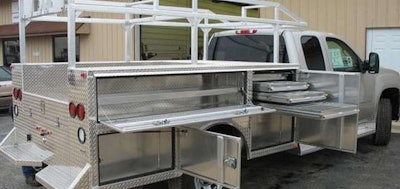 Iowa-based Alum-Line offers a wide range of products for work trucks including their all-aluminum Open Middle Service Truck Bodies that are designed to endure the punishment of severe-duty off-road use.
Built for a lifetime of use, these fully customizable service bodies are available in either diamond plate, smooth, or painted finish using .125 or .190 material on 4″ .250 channel mounting sills.
Enclosed wiring, lights, LED light package, and custom side box configurations are also standard.
Should an option not be on the custom build list shown on the website, Alum-Line has a knowledgeable sales staff on hand to help build its aluminum truck bodies your way.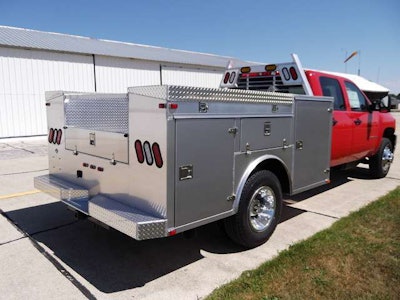 Alum-Line offers unlimited customizing of the Open Middle Service bodies, allowing customers to choose from a long list of options to make the body a perfect fit for both the truck it's going on and the tasks it needs to perform at the jobsite.
CONTACT: Alum-Line; 800-446-1407