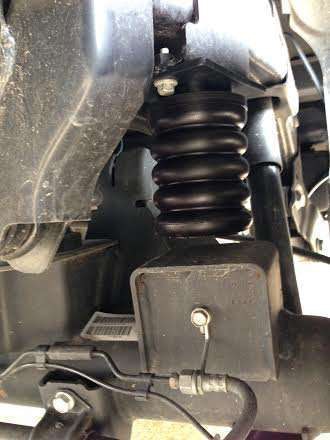 SuperSprings International has released a rear coil spring suspension for Ram 2500's newly redesigned rear coil spring suspension.
"Ram's unique rear coil spring suspension offers many benefits," says Gerry Lamberti, SuperSprings International CEO. "It provides a more comfortable ride and better handling than a leaf spring setup when unloaded; however, with significant weight in the back of the vehicle, the coils can feel 'soft.' For drivers who would like to reduce side-to-side body roll and improve the Ram 2500's ride under load, SumoSprings Solos can be easily installed using the existing bump stop mounting holes."
SumoSprings are comprised of a proprietary microcellular urethane that progressively compresses under load, providing smoother engagement than rubber bump stops. They can be compressed by 80 percent of their original height with full memory rebound to provide maximum support when needed, the company says. Unlike airbag systems, SumoSprings are completely maintenance-free and will never sag or leak.
They are oil-, salt- and UV-resistant, providing a durable "fit-it-and-forget-it" solution even in harsh environments. The single-piece microcellular urethane SumoSpring Solos also offer minimal outward expansion under load, so they can be mounted in tight spaces.
SumoSprings for the Ram 2500 are available in different densities to meet the needs of medium-duty and heavy-duty users.