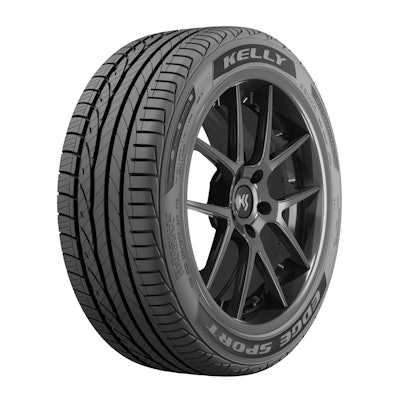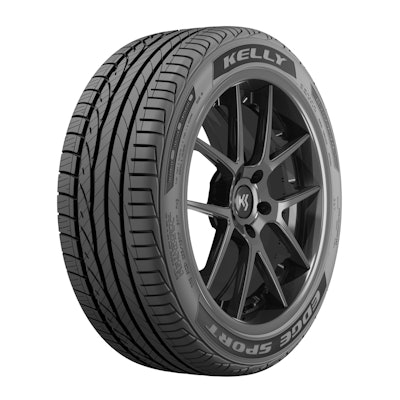 The Goodyear Tire & Rubber Company added two new tires to its Kelly Tire brand; the Kelly Edge Touring A/S and Kelly Edge Sport. Available now in more than 75 of the most popular sizes, and for all major vehicle makes and models, the new Kelly Edge Touring A/S and the Kelly Edge Sport tires are made with an innovative tread design and incorporate features and compounds meant to offer security and performance for daily commuting.
The new Kelly Edge Touring A/S is an all-season tire that features Biting Tread Block Edges designed to help provide all-season traction in wet, dry and snowy conditions; Gweeping Grooves to help evacuate water and slush from the tread for enhanced grip; Sturdy Angled Tread Blocks to help stabilize the tread footprint to promote long treadwear; Symmetrical Tread Pattern to help provide confident handling and a smooth ride; Silica Tread Compound to improve treadwear and wet traction.
The Kelly Edge Sport, also an all-season tire, features Improved Tread Compound designed to help enable enhanced wet handling and stopping; Asymmetric Tread Design to enable enhanced all-season handling; Sweeping Circumferential Grooves within the tread design help enable improved traction; and Contoured Edges designed to help reduce road noise and enhance tread life.