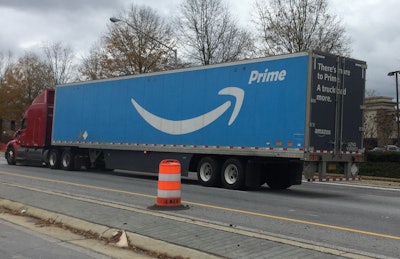 A climate action group's negative outlook on truck biofuels has industry leaders sounding the alarm over what they see as a narrow approach to emission reduction, which could mean bad news for one of the group's major backers: Amazon founder and executive chairman Jeff Bezos.
Mission Possible Partnership's new report "Making Zero Emissions Trucking possible: An industry-backed, 1.5°C aligned Transition Strategy" supports a fast-track to all-electric and hydrogen fuel cell trucks, and downplays biofuels because of "cost and feedstock availability." The group goes on to say that biofuels are "expected to play a very limited role in truck decarbonization."
Not all carbon-cutting players in transportation agree. Cummins, Natural Gas Vehicles for America, renewable diesel manufacturer Neste, biodiesel technology group Optimus Technologies and the Renewable Natural Gas Coalition told CCJ that they see biofuels playing a much greater role in decarbonization than what Mission Possible projects in the years ahead.
[Related: Cummins announces fuel agnostic engines]
Also, in an interesting twist, one of Mission Possible's major funding partners, Jeff Bezos, remains a prominent biofuels supporter through Amazon, the massive online retailer that leans heavily on petroleum-fueled planes, trucks and delivery vans to deliver millions of packages daily around the world.
A week after Mission Possible posted its 60-page report, Amazon's Sustainable Operations outlook posted online remained unchanged regarding its goal to invest "in a variety of solutions to decarbonize our freight transportation network."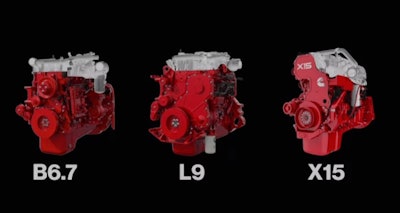 In addition to acquiring all-electric trucks and vans, the Seattle-based retailer is testing fuel-cell trucks and has launched "compressed natural gas (CNG) tractors, which are fueled by renewable natural gas (RNG) sourced from landfills and dairy farms."
Amazon made headlines last year with the purchase of 700 CNG trucks. Running those trucks on renewable natural gas provides a negative carbon intensity score, according to the California Air Resources Board (CARB), because RNG is produced from methane that's considered 25 times more destructive to the ozone layer than carbon dioxide.
However, Mission Possible's report makes no mention of RNG's negative carbon intensity value, the lowest of all transportation fuels according to CARB. The biggest endorsement given to renewable fuels in the report states: Renewable diesel, renewable natural gas (RNG), and other transitionary fuels can play a role in the near term with legacy vehicles but have drawbacks, and other new fuels are likely to be prioritized for use in other sectors such as aviation and marine.
Thirteen pages later in the report, RNG, biodiesel and other synthetic fuels are criticized over cost and feedstock availability and ultimately relegated to having "a very limited role in truck decarbonization."
As far as how Bezos or his Bezos Earth Fund, which directly supports Mission Possible, views the biofuels snub is unclear. Amazon did not respond to CCJ's inquiry by time of publication.
Cutting carbon now
Biofuels like renewable natural gas, renewable diesel and biodiesel continue to attract fleets that are looking to more quickly and affordably improve their emissions profile through familiar and proven technologies.
Though fleets, as CCJ learned at the Advanced Clean Transportation Expo in May, are interested in all-electric and hydrogen fuel-cell trucks, acquisition remains a very costly and very challenging option outside of incentive-rich California, where fleets receive Low Carbon Fuel Standard (LCFS) credits.
And it's not just the upfront costs, which are roughly double that of conventional trucks. It's the lack of infrastructure.
Most heavy-duty chargers powerful enough to support fast-charging all-electric Class 8 trucks are in California. Hydrogen is even more limited with the only stations in the U.S. being currently found in, you guessed it, California.
[Related: Deals with Cummins, others makes Chevron major player in renewable fuels]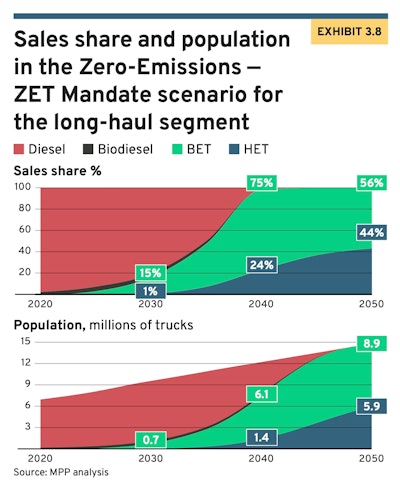 In the meantime, major industry leaders are pointing to a decades-long transition to zero emissions during which they expect biofuels to play a significant role.
"There is not a single solution or path to zero that will work for all applications considering the variation in duty cycles and operating environments/locations. We need many tools in our tool box," said Katie Zarich, director of on-highway communications at Cummins.
In addition to developing hydrogen fuel-cell and all-electric powertrains, the Indiana-based engine manufacturer is taking a fuel-agnostic approach with its proven internal combustion workhorses, which can take advantage of a growing lineup of biofuels including renewable diesel, renewable natural gas, renewable propane and biodiesel.
"Drop-in low carbon fuels available today are a cost-effective means to reduce GHG emissions, including products in the field with immediate benefits and without requiring infrastructure changes to the transportation system or without substantially increasing demand on the electrical grid," Zarich said.
The founder and CEO of the Coalition for Renewable Natural Gas, Johannes Escudero, pointed out the fuel's surging growth as fleets more eagerly pursue ESG (Environmental, Social and Governance) goals that are being closely watched by large investment groups like BlackRock.
"RNG's use as a transportation fuel increased 234% over the past five years and offset 3.8 million tons of CO2e in 2021 alone," Escudero said. "RNG has played an increasing and significant role in decarbonizing transportation over the last eight years and will continue to do so in the transportation sector and beyond as part of the energy transition."
Natural Gas Vehicles of America president Daniel Gage sees RNG as a major player in slashing emissions for years to come.
"We see RNG fueled freight trucks as the most affordable, available and scalable option today for multiple years," Gage said. "RNG fueled Class 6-8 trucks are zero emission equivalent (will meet EPA's upcoming Clean Truck rule regardless of which option is chosen) and can even be carbon negative now."
Gage explained that he and other natural gas proponents describe the fuel as a zero-emission equivalent given that its NOx emission is rated at an impressive .02 grams per brake hour with no diesel particulates.
"It burns at a 130 octane equivalent, so it's ultra clean," he said. "Some call us near zero, but we prefer zero emissions equivalent because the tailpipe output is so negligible."
Biodiesel and renewable diesel advocates take a stand
Biodiesel, one of the most popular renewable fuels in the U.S. alongside ethanol, has long been used to reduce emissions, increase cetane and increase lubricity versus petroleum-based diesel.
Though trucks roll out of the factory capable of running on a B20 blend, Optimus Technologies enables trucks to run on B100, which, according to the U.S. Department of Energy, reduces "carbon dioxide emissions by 74% compared with petroleum diesel."
[Related: Renewable diesel beating conventional on price and performance]
That kind of carbon-cutting performance caught the attention of CARB, which recently approved Optimus Technologies' B100 Vector System for use on trucks in California. Given the thumb's up from the DOE and CARB, Optimus Technologies CEO Colin Huwyler finds himself at odds with Mission Possible's unfavorable outlook on biofuels in truck decarbonization.
"Battery electric vehicles and hydrogen are nowhere near as cost effective as B100," Huwyler said. "CO2 emissions are cumulative, so reducing 1 ton of CO2 today is more impactful than reducing 1 ton of CO2 three years from now.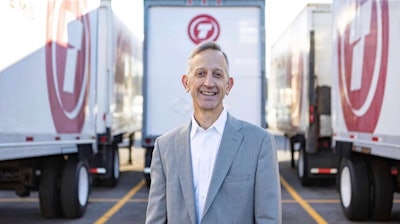 "If the technology to mass produce BEVs and [fuel cell] won't be efficient for years, and if people can't afford to transition their entire fleets right away, you're delaying CO2 mitigation, thus harboring even more carbon in the atmosphere," Huwyler continued.
Though zero-emission vehicles have no tailpipes, that doesn't exclude them from contributing to air pollution.
"The grid for charging these vehicles is also still heavily reliant on fossil fuels, so while there may be no emissions from the tailpipe, when taking the entire life cycle into account, more carbon emissions are still being released," Huwyler said. "According to a study published by the American Transportation Research Institute, B100 vehicles will produce lifetime carbon emissions that are about half of those produced by BEVs."
A close cousin to biodiesel, renewable diesel shares many of the same attributes and feedstocks as biodiesel except it undergoes hydrotreating — a refinement process used with conventional fuels — which offers various benefits such as a higher cetane value, greater energy density and the elimination of gelling in colder temperatures.
Like Huwyler, Neste, the world's largest renewable diesel manufacturer, sees biofuels playing a big role in emissions reduction.
"Biofuels have also been recognized by the IPCC [Intergovernmental Panel on Climate Change] as the mitigating action with the biggest potential to lower GHG in the transport sector, above electric heavy-duty vehicles," Neste spokesperson Theodore Rolfvondenbaumen told CCJ.
[Related: Test drive in nat gas Peterbilt 536]
Though Neste applauds Mission Possible's efforts to raise climate change awareness, they believe that the group is missing the mark on biofuels, including feedstock availability.
"Neste believes that there is more than enough feedstock to meet growing demand for biofuels," Rolfvondenbaumen said. "Our view is that there is a lot more used cooking oil, waste animal fat and other waste and residues Neste and the industry can process into renewable products. Looking ahead, renewable liquid fuels will be made from a new generation of even lower carbon intensity feedstock, including algae, municipal solid waste, forestry waste and even converting power to liquids."
As momentum builds for zero-emission all-electric and fuel-cell powertrains, Neste is calling for additional support for biofuels.
"Neste applauds Mission Possible Partnership's ambition to drive faster climate action through meaningful cooperation," Rolfvondenbaumen said. "For this to work, however, the MPP must understand the important climate benefits of biofuels and their essential role in the energy mix.
"Biofuels are a today solution to rapidly reduce emissions from hard to abate industries – aviation, marine, heavy duty road transportation and plastic manufacturing," Rolfvondenbaumen continued. "In order to keep global temperature rise below 1.5 degrees Celsius (2.7 degrees Fahrenheit), businesses and governments must accelerate the use of biofuels across all these sectors and faster."