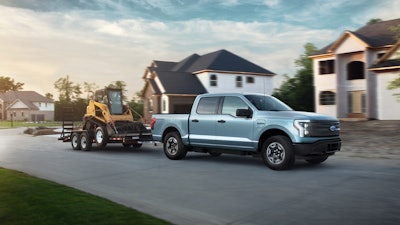 Ford
Looks like the Ford Maverick compact truck and all-electric F-150 Lightning have proven to be big hits even before arriving at dealers.
Ford CEO Jim Farley announced on Twitter this week that its hybrid 2022 Maverick has attracted a lot of buyer interest in some big markets.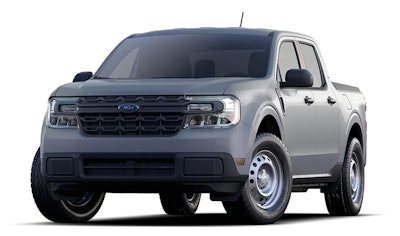 "We've now hit 100,000 reservations on the all-new Maverick, our compact truck with standard hybrid engine," Farley said. "Most reservations are coming from California (LA & SF), Texas and Florida."
Interest on the commercial side has been promising though Ford cast their net wide with Maverick in terms of demographics.
"The target Maverick customer is young at heart, enthusiastic and tech-savvy," a company statement reads. "They are diverse in where they live, what they do and who they are. We are also seeing healthy interest in Maverick from the commercial segment. Maverick offers a great value proposition for fleets looking for the versatility of a pickup but in a compact package that's easy to use in city environments."
Reservations for Ford's all-electric 2022 F-150 Lightning have grown so much that the company plans on doubling production according to Reuters.
"We are excited with customer demand for the F-150 Lightning and already have 120,000 customer reservations, and we will continue to look for ways to break constraints and meet customer demand," Ford said in a statement to Reuters.
Fleet interest in Lightning and E-Transit has been strong.
"E-Transit and F-150 Lightning Pro are purpose-built for fleet and commercial customers," a company statement reads. "Ford Commercial customers represent most of the more than 20,000 registrations for E-Transit so far, as well as a significant percentage of the 120,000 F-150 Lightning reservations to date."
Production for Lightning, which originally had been set at 40,000 units in 2024, was upped to 80,000. Commercial interest is helping to fuel demand.
Ford plans on rolling out the 2022 F-150 Lighting to dealers in spring of next year. MSRP for the commercial variant starts at $39,974 before delivery.
The 2022 Maverick XL, which starts at $19,995 before delivery, is set to arrive at dealers this fall.