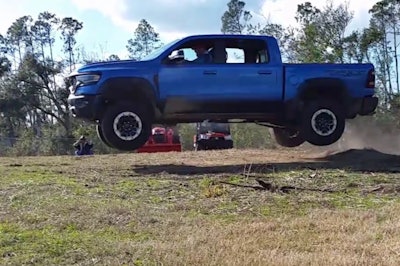 Tom Quimby
Mention the Smithsonian and it's doubtful that a pickup truck comes to mind.
But that may change soon—okay, maybe not that soon and really that kind of pivotal moment may never come. Nonetheless, a flattering story from the official journal of the Smithsonian Institute in Washington, D.C. is a good place to start.
Yes, Smithsonian Magazine wrote about pickups for their September issue. Was the editorial calendar lacking that much that it called for tossing a dart and rolling with whatever fate, gravity and a steady aim delivered?
In this case, it looks as though the dart missed the board completely and landed on a nearby image of Walmart Founder Sam Walton in his '79 Ford F-150. Just kidding. They don't have an image of Walton and his iconic truck—at least not one posted on their website. A search for 'pickups' didn't render any exhibits, current or former, containing the nation's most popular vehicle. A search for the Ford F-150 didn't help either.
After searching for 'trucks' I did, however, find some images of antique toy pickups and other trucks including a toy version of a Walmart tractor-trailer housed at the National Museum of American History. And then there is this intriguing story on the history of pickups in the latest edition of the Smithsonian.
In "The Rugged History of the Pickup Truck," author Jeff MacGregor does an impressive job portraying the history of the pickup in the U.S. in just under 1,000 words. The most interesting part? Right at the start, he mentions the dawn—or rather the redawning—of electric pickups.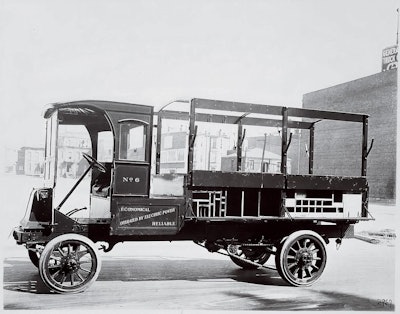 I've pointed out in years past how electric trucks are nothing new and MacGregor states likewise. But what's interesting here is that MacGregor talks about GM's early 20th century commercial electric trucks.
"By 1911, there were eight models of heavy-duty commercial electric trucks available under GMC's 'Rapid' nameplate," MacGregor notes.
Next came a slew of homemade pickups that farmers and other laborers created by modifying available vehicles like Ford's Model T. The story progresses 'till we reach the current age of super trucks like Ford Raptor and Ram TRX.
MacGregor presents an interesting and entertaining look at American pickup history in a fairly brief story. His most interesting line addresses the immense popularity of pickups and how they've long since left behind the image of handy, humble workhorse on Uncle Hank's ranch.
"Lately it seems they're sold into spotless suburban driveways and carry nothing heavier in the cargo bed than a yoga mat," MacGregor observes.
For most of our audience, that wouldn't apply, but obviously there are some pickup owners that seldom put their trucks to work. And that's fine. Call them rolling exhibits that draw attention for the most popular--and definitely one of the most critical—auto segments. After all, it wasn't a sedan or crossover that the power company was driving this week when they drove down a flooded dirt road onto our property to fix a powerline brought down by an old chestnut tree during Tropical Storm Fred. It was a ¾-ton pickup.
Check out MacGregor's story when you get a chance. Though he does miss some important moments—like Ram offering the first 4x4 pickup in the U.S. to cash-wielding GIs who had grown fond of the truck during World War II—he still hits on major milestones that are well worth remembering.