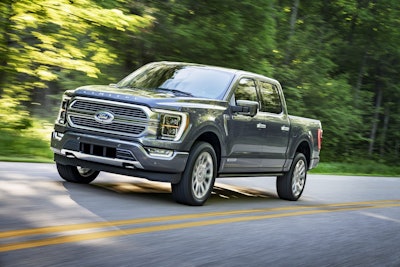 Ford
Thousands of Ford pickups idled by the microchip shortage will soon be heading to dealers as the automaker taps a new chip supply.
It's a welcomed move for Ford which saw a 27% year-over-year drop in overall sales for June which has largely been blamed on the global chip shortage. Sales during that same period for F-Series trucks dropped 29.9% according to the Detroit Free Press.
Ranger pickup sales, however, enjoyed a 26.9% uptick in the first half of 2021 which pushed it to the head of the pack of all Ford vehicle sales—a coveted spot the midsize truck hasn't seen since 2005.
Lost and delayed sales are pushing OEMs to rethink their chip supply lines.
"I'm confident there's a full re-evaluation of the supply lines for vehicles underway after this shortage," said iSeeCars Executive Analyst Karl Brauer. "I'd expect more stockpiling of chips, and additional backup chip suppliers, will be incorporated into most automakers' future supply chain planning."