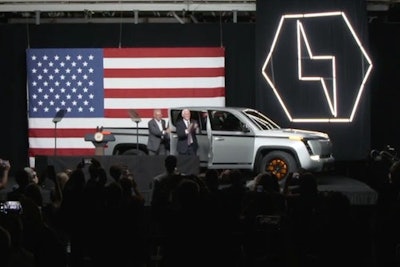 Lordstown, the Workhorse spin-off that last year revealed the all-electric Endurance pickup reported to the U.S. Securities and Exchange Commission this week that it is in "substantial doubt" about its future given low cash reserves.
The news comes as the fledging EV manufacturer prepares for a media tour of its Ohio factory which is set to include ride and drive impressions in its all-wheel drive pickup.
[Related: Lordstown pickup burns up, short-seller report alleges fraud on pre-orders]
Lordstown's statement to the SEC sent its stock dropping 17 percent.
"The company believes that its current level of cash and cash equivalents are not sufficient to fund commercial scale production and the launch of sale of such vehicles," Lordstown reported Tuesday in a quarterly SEC filing.
Last week, Lordstown told Hard Working Trucks that production of the Endurance would begin in September and that trucks would be rolling out from the former Chevrolet factory later this year.