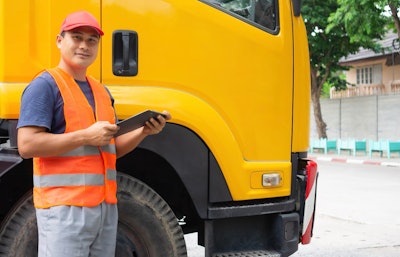 Look at any top 10 list of dangerous jobs, and you'll be sure to find ones listed in the commercial trucking industry. Whether it's a delivery driver dropping off packages along the street or a tow truck driver attempting to help a stranded citizen, commercial truck drivers are always working around the threat of other vehicles.
When it comes to reducing the risk of an accident while at work, many commercial trucking companies will outfit their rigs with a variety of safety accessories. These include things like reflectors, rotator lights, and even spotlights. The idea is that if passersby can see the truck from a distance, they'll be more likely to slow down and avoid a deadly accident.
While safety accessories for trucks are an essential part of any safety program, your plan shouldn't stop there. The truck driver should be outfitted with safety accessories to help passersby identify them when they're outside their truck. You want pedestrians and other drivers to be knowledgeable about where the truck and your driver are at while they're approaching the scene.
The key is high-visibility clothing
A great way to ensure that your drivers are adequately seen by other motorists is to outfit them in high-visibility clothing. This type of clothing is easy for the eye to pick up on when traveling. High-visibility clothing can have many different features that help attract attention. Some of the most popular include:
Bright fluorescent colors
Reflective taping
Illuminated flashing bands
LED headlights
Garments can come with one or more of these individual features for added safety. For example, many working along busy roadways will opt for fluorescent clothing that has multiple strips of reflective tape for optimal identification.
Whether you drive for yourself or you employ thousands of workers, you can benefit from including high-visibility clothing in your safety protocols. This clothing allows your employees to be more visible to each other and other drivers on the roadway. This helps to drastically reduce the risk of serious injuries due to roadway collisions.
When you require all drivers to wear hi-vis clothing, it helps others to easily identify your staff. It only takes a second to see a commercial truck sitting and know that the driver is the one who is outfitted in hi-vis clothing. Additionally, this type of clothing helps to provide a sense of safety for your drivers. They will have more peace of mind when working in areas of heavy traffic where others will easily see them.
Clothing to match every style and job
It's no surprise that there are many different jobs in the commercial trucking industry. From fixing power lines in a bucket truck to delivering furniture in a box truck, each employee's needs are going to differ from the next. Fortunately, high-visibility clothing is available in many different colors, styles, and pieces.
Those workers operating along wet roadways may opt for reflective bibs and waterproof jackets, while those moving furniture may prefer to don reflective T-shirts or hoodies. Whatever your individual needs are, you can find high-visibility clothing options to fit them. Many options are even available with printed company logos so that all of your employees can be easily identified as a part of your brand.
Keeping your commercial truck drivers safe from harm should be your utmost priority. One of the best ways to achieve this goal is to employ a high-visibility clothing policy to ensure that every driver is easily seen by those around them while at work.