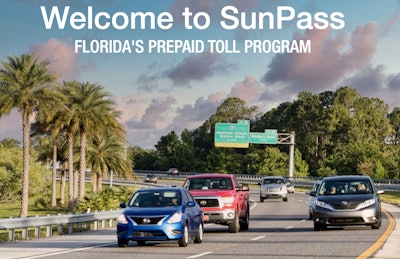 Florida Department of Transportation
It came this week. Another erroneous toll invoice from the Sunshine State a month after I filed a dispute pointing out that they had the right tag but the wrong truck.
Was I agitated? Remember Sheriff Buford T. Justice shaking his head at one of Junior's foul-ups in Smokey and the Bandit? That pretty well sums up my mood. After all, I had followed the state's advice four weeks prior with the last invoice they sent me.
"Remember, you can always visit www.sunpass.com to manage your account online," the nice lady bot had said in a recording that I must have heard about 18 times before finally hanging up on something akin to funeral music and trying my luck online.
It was pretty simple. After clicking on 'File a dispute,' I filled out a form to contest the invoice and was given a 12-digit confirmation number for my trouble. While I never received an email declaring my innocence, I did get another invoice on Monday with a 65% upcharge.
The previous amount due of $3.84 had jumped to $6.34 thanks to a mysterious 'Administrative Charge.' And even more aggravating was seeing that same truck on the invoice that I do not own blowing through a toll on State Road 91 in Central Florida I've never seen.
It was time to contact the state again. This time I would have to muscle through the music, ignore the nice lady bot asking me repeatedly to use their website and download their app and speak with a human being.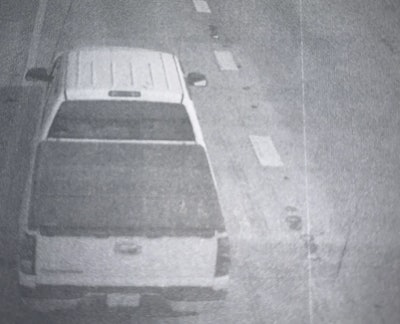 It was worth the wait…I think. I still haven't been cleared. A nice lady—the real deal this time who apologized for my trouble—said that the license plate in the photo did not match my plate number listed on the invoice.
"That's not even close," she said.
Finally some sensible empathy followed by the hot pursuit for justice.
"I've opened the dismissal review," she continued. "I'm going to escalate this because it's been a while (toll date showed Aug. 22) and that way we'll have it dismissed."
Yes! Dismiss that thing all the way to Rancho Cucamonga. That's great. But now it was time for some answers. What is going on at FDOT? First up…what's the deal on their computer mixing up my plate with another? Does that happen a lot?
"No," she said. "It happens and it depends on where in the road it is. Sometimes we see it more in specific areas and when people are monitoring it that's when they send people out to look at the machines and correct them to see if there's a glare or something that's blocking the view. But when it does happen we usually get multiple calls for that same area."
Okay, that answers that question. What about the long wait time and the bot's strange message heard repeatedly while waiting?
"Due to the high volume of calls, our call-back feature is not available."
Isn't that the point of a call-back feature? I leave my name and number after the tone and you call me back when the drama dies down. Not at FDOT. Apparently, their system is so slammed that they can't even enable their call-back feature.
"Since we opened at 8:30, we're right at a thousand calls," the lady explained roughly two hours after their call center opened. "It's the middle of the month where everybody adds payments to their SunPass or they need to update their vehicles because everyone's trying to renew their license plates."
Okay, so what about the dispute form that I had filled out a month prior on their website? No explanation for that though the nice lady did apologize for my trouble. Now I'll just have to keep an eye on my inbox and hopefully see a toll dismissal within the next day or two. No offense to the nice lady who helped me, but I'm not exactly holding my breath.