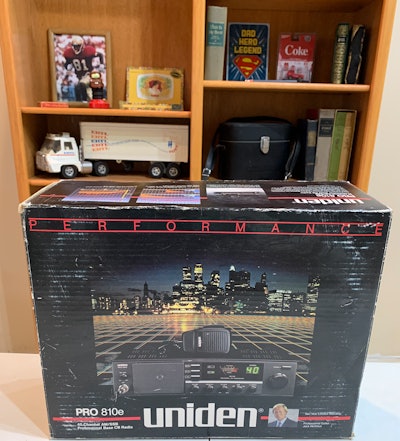 Tom Quimby
It's pretty amazing that CB technology in terms of its frequency allocation and limited power transmission has remained unchanged for over 40 years.
That is until now—well sort of now. The FCC recently approved a petition from Cobra to open up CBs to the world of FM. Another leading manufacturer, President, supported the petition.
After four years of consideration—or relegation to the back of a musty file cabinet—the FCC green-lighted the petition citing the benefits raised by proponents, namely a reduction in background signal noise and improved audio clarity.
For as long as most anyone can remember, CB radios have operated on AM frequencies at a max of 4 watts transmission power. AM signals can travel farther, especially when paired up with FCC-approved 12-watt single-sideband (SSB) modes, but FM wins the day when it comes to reducing annoying signal pile-up at the peak of day.
Plus, everything sounds better in FM. That's a no-brainer for anyone who's compared the two. The only time I can recall listening to AM on the car radio was during long road trips at night through the desert in the Southwest when FM signals were nowhere to be found. As a kid, I remember thinking how the sound quality was like taking some strange trip to the past when folks would gather in front of a large, ornate AM radio long before TVs rolled into view.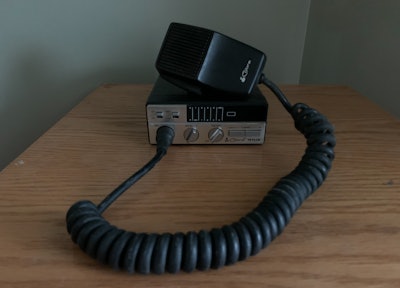 So, FM for CBs sounds like a good thing. Just don't hold your breath on seeing an FCC-approved model anytime soon. President USA General Manager Kavi Sharma told me, "The FCC has still not published the rule in the federal register so fixing a specific date is not possible yet but our expectation is some time in 2022 for FM introduction."
President offers its popular McKinley CB in Europe with FM capability where CB Radio Magazine told me that it's proven to be more popular than AM with drivers and hobbyists.
But is the switch to FM really too little, too late? I first became familiar with CBs at age 8 when my two older brothers acquired a 23-channel Cobra 29. It was the 1970s when the CB craze was at its height in the U.S. and that was particularly true in Southern California where plenty of truckers and hobbyists started butting heads for talk time on various channels in addition to the truckers' channel of choice, 19.
To stand out from the growing crowd, users turned to better antennas, better coaxial cable running from the rig to that antenna, more sharply tuned SWR, better mics and finally, linear amplifiers. Amps then and now can take that measly 4 watts and turn it into hundreds, enabling users to rise above a sea of voices and be heard loud and clear.
The problem is that it's not only illegal, it can also prove highly annoying to others nearby watching TV or listening to the radio. An amplified CB signal can also bleed over on adjacent CB channels and aggravate even more folks. Cleaner transmission power can help reduce radio interference, or RI, but it still can prove problematic and, once again, it's against the law.
Some users in the U.S. have resorted to using CB radios sold outside the country which allow for power gains like around 20 to 40 watts. That's likely to create less interference but it's still illegal and doesn't exactly impart a warm fuzzy for the user who has to keep his mouth shut about his rig.
FM the key to CB's success?
Like so many other CB users, I've been frustrated by the FCC's reluctance to step up transmission power. In 2018, when Hurricane Michael took out communications here in Panama City, Fla. and surrounding cities, resorting to CBs wasn't always the prudent option. Transmitting with four watts from a vehicle or walkie-talkie won't get you too far. I know only too well. Of course, elevated antennas can help, but not everyone has an 8-foot steel whip bouncing around from their rear bumper to keep in touch with loved ones after their home's leveled by a Cat 5 storm.
Since this is boat country, you can bet that quite a few folks turned to higher-powered VHF marine radios to stay in touch. With a max rating of 25 watts, VHF can punch through where CB falls flat. That's a pretty big deal when you're trying to stay in touch with family and friends when phone lines are down and only one cell phone carrier remains intact. Of course, VHF marine radio operation requires a license and it can't be used other than for marine applications.
There's also the quickly growing market of General Mobile Radio Service (GMRS) radios that have a max power of 50 watts and can utilize signal repeaters for even greater transmission distance.
GMRS is continuing to convince users to shelve their CBs in favor of these more powerful and better sounding rigs. Operating between 462 and 467 MHz, licenses are required for anything above those small, low-powered Family Radio Service walkie-talkies, but it's not stopping growing demand. In fact, Jeep Jamboree USA dumped CBs this year in favor of GMRS as their official two-way communication service. Their reasons? Better range and voice clarity.
FM for CB is a welcomed switch, no doubt. But I'm not so sure that it will be enough to keep the radios alive and well beyond the trucking community. And even there, according to a survey conducted by HWT's sister publication Overdrive, only 54% of drivers reported using their CBs on a regular basis. Raising the legal limit of transmission power would definitely help. But if it's raised too much, could more powerful and better-sounding CBs catch on as the next great social media platform? Unless photo, emoji and viral videos one day become possible with CBs, I don't think Instagram and truckers concerned about channel pile-up have much to worry about.