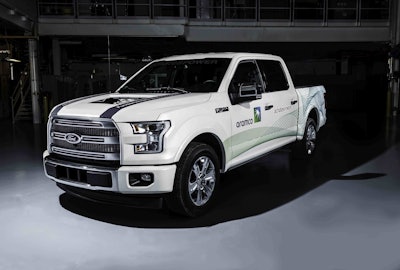 The first time I was really impressed with a diesel engine was nearly 25 years ago when I was turning wrenches at a shop in Tallahassee.
An older mechanic waved me over to take a closer look at a Volkswagen Rabbit parked in his stall. It didn't look like much: jade green and small with a doorstop-looking front end.
Aesthetics aside, I knew there had to be something interesting about the car otherwise I wouldn't have been summoned from my corner of the shop. I was the rookie of the bunch and was eager to soak up advice, lessons and jokes.
In this case, I ended up with a lesson that's always stuck with me. Mike was clearly enamored with the car and I didn't know why. He asked me to guess the Rabbit's fuel economy. I had no idea. I think I threw out a number like 35 MPG. He shook his head and left my jaw hanging when he said 50 MPG.
Crazy! That's like the Prius of today. I had no idea. At that time that car was roughly ten years old and still going strong. And Mike was totally confident that it had plenty of life left to give.
Fast forward and diesel is still celebrated for its fuel efficiency and durability. Electric powertrains may totally dominate with much stronger torque and far less maintenance, but range issues, charge times, greater cost and hefty battery weight are keeping EVs far down the road from America's workhorse. Yes, battery energy density is improving, but for now, diesel easily reigns as king of hard work.
Emissions have improved substantially since that '83 Rabbit snatched headlines for its 50 MPG rating from the EPA. I'm still thrilled to think how San Diego-based Achates developed a 2.7-liter two-stroke, opposed piston engine that's fuel agnostic (diesel and gasoline compression capabilities are the big attention-getters) and they've tackled emissions issues that have traditionally plagued two-strokes.
"We focused on it," then Achates CEO David Johnson told me last year. "We bought the necessary equipment, we invested in the necessary hardware and development and analysis and we basically, I would say, cracked the code with respect to how to make an opposed piston engine—two-stroke engine—clean and efficient in combination. Not a trade-off between one and the other, but you can actually have this significant improvement in efficiency while achieving next generation and future emissions standards."
Keep an eye on Achates and Cummins. Johnson has since gone on to lead Cummins-Westport, while David Crompton—former president of Cummins engine business and power systems—has taken the helm at Achates. Add the fact that Achates and Cummins teamed up to develop oil burners for the U.S. Army and their relationship keeps getting more and more interesting.
Now comes three other interesting pieces of the puzzle. Achates unveiled its two-stroke engine (CAFE combined 42 MPG diesel, 37 MPG gas) in a Ford F-150 last year at the Detroit Auto Show. The truck was later demo'd in a video that went viral among motorheads who undoubtedly noticed the name 'Aramco' on the side of the mule (more on that later).
Achates' decision to put their engine in an F-150 seems like fairly simple math: F-Series trucks have continuously reigned as the country's best-selling vehicles for the past 40 years, so if you're fortunate enough to get your engine in the F-Series line-up, you stand a better chance at cashing in.
But hold on! Let's not forget about Cummins which provides diesel engines for heavy-duty Ram and Nissan Titan XD trucks.
Cummins and Ram have enjoyed a long partnership. A reminder of such was on display at Ram's ride-n-drive event last week in Las Vegas: the original 1985 Dodge Ram D350 Prospector prototype with Cummins' legendary 12-valve, 5.9-liter engine (see photos below). I have a weakness for old pickups—but a prototype that started the Cummins-Chrysler partnership?! Nothing short of absolutely, mind-blowing auto history. The truck, owned by Cummins, has been totally restored.
So back to the puzzle: take the long and productive relationship between Cummins and Ram, add the intriguing partnership between Achates and Cummins and before too long you may end up seeing that 2.7-liter two-stroke, or other variant, in a Ram truck.
Other variant? Yes. Early last year, Achates announced its partnership with Aramco, the world's largest petroleum company, which has a well-funded engine development facility in the U.S. The companies signed a deal to "speed the development of new efficient, low-emissions powertrain choices." They said the 2.7-liter engine is the first in that line-up.
"The Achates Power OP Engine has the potential to revolutionize the internal combustion engine," said David Cleary, director of the Aramco Research Center in Detroit. "Our joint collaboration with Achates Power is part of our larger R&D program to develop a full range of sustainable transport technologies."
So, the puzzle gets even more interesting when you consider Aramco's other engine interests. The Saudi-owned company, which is among the most profitable and valuable in the world, partnered with Hyundai in 2017 to build four-stroke engines in Saudi for remote power plants as well as large and small vessels.
Then, in August of 2018, Aramco signed a deal with Mazda and the National Institute of Advanced Industrial Science and Technology to do R&D on fuel-efficient engine technology. Keep in mind that in 2017 Mazda announced that it had developed the world's first gasoline compression engine. Fuel efficiency of the SKYACTIV-X engine exceeds all other current Mazda engines by 20 to 30 percent.
But that's gasoline compression. What about diesel?! Though the Achates 2.7-liter two-stroker is fuel agnostic, cash-heavy Aramco appears to leaning towards gasoline compression ignition (GCI). On their website where they talk up the 2.7, they make it pretty clear that they're more excited about GCI:
Through our partnership with Achates, we're working with auto manufacturers to bring next generation engines to global markets. The OP engine is a novel design utilizing two pistons per cylinder, allowing for a higher expansion ratio and significantly lower heat losses, which leads to superior efficiency.
OP when combined with GCI, results in engines with ultra-high efficiency, ultra-low emissions – and up to a 50 percent improvement in fuel economy. Using OP/GCI engines in full-size light trucks would have the same CO2 impact as eliminating more than half of the cars sold each year.
The first sentence on the second paragraph bears repeating: "OP when combined with GCI, results in engines with ultra-high efficiency, ultra-low emissions – and up to a 50 percent improvement in fuel economy."
Obviously, market share for gassers is much higher in the U.S. over oil burners, plus the price of gasoline has been much cheaper than diesel for years. Plus diesel is still dealing with a tough black eye from the Volkswagen emissions scandal that continues to make the technology a tempting target for money-hungry lawyers.
"I think for us, and if you look where the regulations are, I don't see [diesel] here in America," Scott Keogh, CEO and president of Volkwagen America Group, told me at the L.A. Auto Show after unveiling their all-electric ID Buzz Cargo Concept van.
"Our point of view: there's still a lot of work that can be done with the internal combustion engine—always make them light weight, more efficient and everything else and then all in on electric," Keogh continued. "That's why the infrastructure is getting stronger each and every day and that's why the marketing and the messaging. I don't see diesel for us. I see ICE—improve, improve and electric."
Thankfully, Ford, GM and Ram are still betting on diesel. In addition to their heavy-duty lineups, all three now offer a diesel option in their half-ton trucks. Ford Transit will be available later this year with a diesel engine, and next year, look for a diesel powerplant in the 2021 Gladiator.
Diesel's far from dead. And it's not just the after-treatment systems that keep improving. It's the fuel as well. Biodiesel and renewable diesel are both drop-in fuels currently on the market that reduce emissions. Plus, DPF regen cycles drop with renewable diesel, according to a fleet manager who talked with me after using the fuel for just over two years. Then there's dimethyl ether: a drop-in, diesel substitute that burns so clear that aftertreatment systems are not required. The fuel's expensive and not yet commercially available, but holds real promise as the Department of Sanitation in New York proved when it tested the fuel in a Mack truck.
In the meantime, there's plenty of work to be done, and for the big jobs, it's best done with diesel.