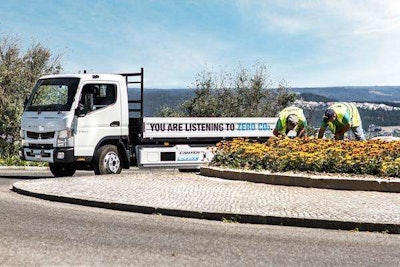 Ready or not, here they come…
EV and solar panel businesses in California are about to converge in a real big way.
First, what do the two industries have in common? Batteries—and lots of them. I bring this up in light of the fact that California is expected this Wednesday to become the first state in the nation to require solar panels on newly constructed homes, apartments and condo buildings.
All of those solar panels will need plenty of batteries, new or used, to store up that sun-soaked energy.
During a recent panel at the Advanced Clean Transportation Expo in Long Beach, battery experts talked about how to handle spent batteries from Class 1 – Class 8 EVs.
Battery repurposing and recycling are not easy topics. For example, many environmentalists reject EV batteries all-together given their toxic elements.
It would be one thing if those materials, such as lithium, nickel and cobalt could be easily and efficiently recycled. They cannot. At this point it's not cost-effective, and even when recycling efforts are carried out, a lot of cumbersome, toxic slag remains.
But innovation in the EV space is evolving fast. A reminder as such came from Romeo Power Chief Technical Officer Porter Harris (former head of battery development at SpaceX and one of the world's foremost authorities on battery engineering):
"We have done a lot of analysis into recycling versus second life. We did include a recycling characteristic to our designs to make it a lot easier to be recycled," Harris told the audience during the Battery Technology Workshop. "Right now it is not cost effective to do any sort of recycling, but once you are able to minimize the amount of processing around the effort, it definitely becomes a lot more cost effective and so our design allows the cells to be separated out and all of the other materials that are recyclable to be pulled out as well."
Romeo Power and Agility announced at ACT that they've teamed up to manufacture batteries for Class 4 – 8 EVs. Harris said that his L.A.-based company can offer the lightest and most energy dense batteries on the market (220 watt hours per kilogram) which is definitely of interest to the trucking industry where every pound counts. He anticipates a 15 percent uptick in energy capacity within two years.
Romeo's 113,000 square-foot factory is up and running and producing batteries for various applications. Harris told me that EV batteries should be rolling out within a few months.
Of course, an interesting twist here is that California has gained a reputation for not being so business-friendly—increased taxes and regulations have topped the list of complaints during the ongoing exodus of businesses that have long been based in the Golden State.
But the new gold rush in California is unquestionably lithium and the EV industry that it supports. The nation's most populated state, citing emissions concerns associated with industry and transportation, have been busy rolling out the red carpet for companies like Romeo Power who are viewed as more of a partner in reaching increasingly stringent emissions goals.
The same applies for Chinese auto manufacturer BYD. Last month, the world's largest EV producer began construction on a 100,000 square foot expansion at its EV and battery module factory in Lancaster, Calif. California acquired Class 8 electric drayage trucks from BYD for use at its ports. Again, this is another business partner for the state in reaching its emissions goals.
While BYD does offer an attractive 12-year battery warranty, eventually battery degradation—just like with all batteries—will set in and lead to two emerging paths: second-life use or recycling. As California continues to lead the way in EV proliferation, those options will become even more important.
And that's where the solar industry comes in, yet another partner in California's ongoing goal to erase emissions. The California Energy Commission is expected this Wednesday to vote in favor of requiring solar panels statewide on new construction beginning in 2020.
This not only opens opportunities for Tesla's Powerwall (a solar powered generator that uses batteries), but also for EV fleets. Panel experts pointed out that once EV batteries are no longer energy efficient for transportation use, they can be used for energy storage. High-energy density batteries don't come cheap, which gives some leverage to fleets—or does it?
Since the California solar model will be state-controlled, that leverage becomes an obligation and the free market is pushed into the shadows. Now, more than ever trade associations, such as the National Electrical Manufacturers Association (NEMA) and others from various EV-related industries, need to come forward to standardize this fast-growing field and keep Uncle Sam out of the driver's seat.