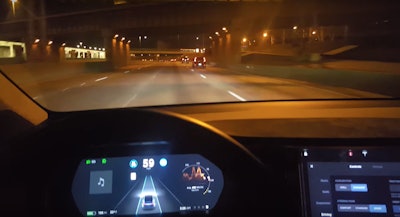 From headlines questioning the dependability of its AutoPilot system, to a fire that broke out today at its Fremont factory location, to jabs from its Semi competitor Nikola, Tesla has had a pretty rough week.
First some headlines…
Ars Technica: There's growing evidence Tesla's Autopilot handles lane dividers poorly
Electrek: Tesla Autopilot confuses markings toward barrier in recreation of fatal Model X crash at exact same location
TheStreet: Tesla AutoPilot almost causes another accident—now what?
CNET: Nikola deposit-shames Tesla on Twitter, brags $8 billion in preorders
CNBC: Tesla production briefly halted by paint shop fire in Fremont factory
Despite the news, Tesla's stock shot up roughly 21 percent since Monday, offering further proof, perhaps, that CEO Elon Musk can work a crowd no matter the headlines–and one of its toughest came two weeks ago.
During a March 23 Friday morning commute to work, Apple engineer Wei 'Walter' Huang was killed after the Model X he was riding in crashed into a concrete highway divider on U.S. 101 near Mountain View, Calif. Huang was the sole occupant. More problems came from the battery fire that ignited in the totaled car which put firefighters in Silicon Valley on edge and required the onsite help of Tesla engineers. The highway was shut down for six hours during clean up.
Of course it came as no surprise that the National Transportation Safety Board would be investigating the crash. And naturally the first question on everyone's mind was 'Had Huang's car been set on AutoPilot when it crashed head-on into that barrier?' The answer, according to Tesla, is yes.
After reviewing data from the Model X, Tesla reported on its blog:
In the moments before the collision, which occurred at 9:27 a.m. on Friday, March 23rd, Autopilot was engaged with the adaptive cruise control follow-distance set to minimum. The driver had received several visual and one audible hands-on warning earlier in the drive and the driver's hands were not detected on the wheel for six seconds prior to the collision. The driver had about five seconds and 150 meters of unobstructed view of the concrete divider with the crushed crash attenuator, but the vehicle logs show that no action was taken.
According to his family, Huang had complained to Tesla about his car's AutoPilot pulling towards that divider. Tesla denied hearing such complaints from Huang and instead reported that its cars had had no issues passing by that same concrete divider day after day.
Curious and concerned Tesla owners decided to drive past that same barrier this week and the results were not encouraging. At least two videos show two Teslas with AutoPilot engaged veering towards that same divider that claimed Huang's life. A third test, conducted by one of the same drivers, shows the car staying safely in its lane during the day as opposed to the prior test conducted at night. Strange stuff indeed.
No matter the video evidence, ardent Tesla fans blame faded highway lines while others wonder how well AutoPilot will hold up when road markings are completely covered by snow, hail or mud.
No matter the arguments, Tesla makes its clear in its owners manuals that AutoPilot is not intended to be used as an actual auto pilot. You have to keep your hands on the wheel, ready to take corrective action at any moment. Yeah…we call that driving.