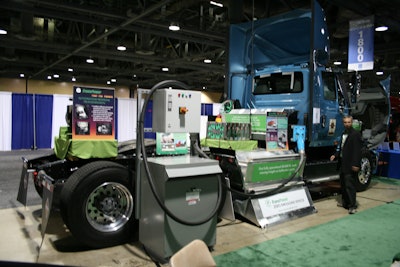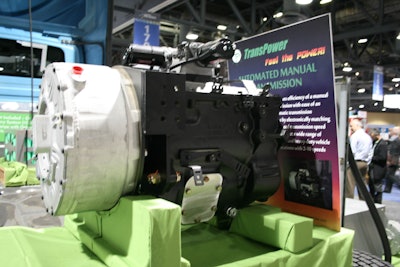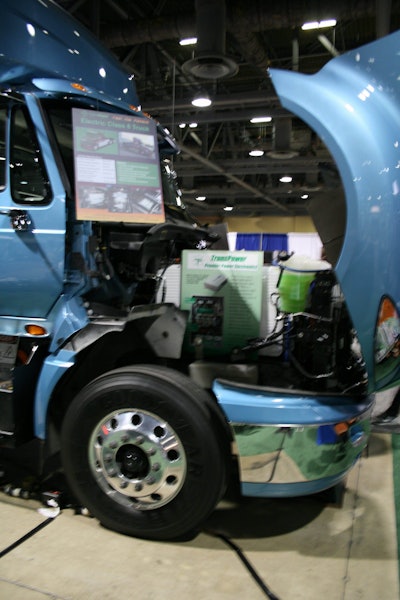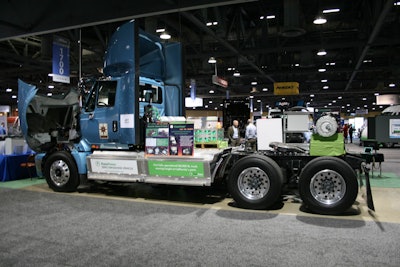 Long Beach, California…
I can't think of a better place to host ACT Expo. Beyond my regional bias—I grew up in Southern California and graduated from USC—the city is located in of one of the busiest transportation sectors and one of the largest trucking hubs in the nation.
From my hotel room, I can see the Port of Long Beach with its endless, massive cranes poised to unload plenty of product from mostly Asian ports. Our flat-screens, phones, laptops and God knows what else probably came through that port or its neighbor, the Port of Los Angeles.
Operating since 1911, the Port of Long Beach stretches 25 miles across 3,200 acres. It supports 30,000 jobs in Long Beach, 316,000 jobs in Southern California and 1.4 million jobs throughout the U.S, according to the Port of Long Beach website.
Annual generated trade revenue ranks at $180 billion. In terms of productivity, it ranks second in the nation behind the Port of Los Angeles.
When it comes to going green, both ports serve as models for the rest of the world. Shore-power outlets keep ships from idling to generate their own power. Vessel speed reductions help improve air quality, and stringent emissions regulations for drayage trucks further the fight for clean air.
The Port of Long Beach made headlines recently by declaring that concerns over increased cargo and air pollution had it once again considering the possibility of replacing drayage trucks with rail cars.
Both the Port of Long Beach and the Port of Los Angeles constantly monitor ambient air quality and weather conditions for the San Pedro Bay Ports' real-time air quality monitoring site.
The next wave of ground transportation technology that both ports will more than likely be leaning on to further reduce emissions rests within view at ACT Expo.
The Long Beach Convention Center has been teeming this week with the best emissions-cutting technology the nation and the world has to offer. You can't help but be amazed at the level of ingenuity and tenacity. It's hard not to stop at every booth and soak up the latest innovations.
While the meetings and conferences are engaging and revelatory at times, they're no match for glistening product that screams "best transportation innovations in the world!"
It's exciting stuff, and I'm not so sure that offering two full days on the show floor is enough to really take it all in, especially given all the ongoing forums, conferences and meetings.
Of course, being a reporter, I can't put the blinders on and focus on just one product or two. I have to cast my net wide and observe as many technologies as possible within a few days. It's always exciting to learn about a company's latest innovations for trucks and vans and you can bet that our readers are interested too. Email me at tomquimby@randallreilly.com with your company's latest news.
Given the ongoing battle with emissions, especially vis-à-vis the Port of Long Beach rail study, I was drawn yesterday to TransPower's class 8 electric truck. TransPower's zero emissions truck, available in Peterbilt or Navistar models, has an operating range of 70 to 150 miles.
Last August, National Retail Systems (NRS) announced that it had launched "a zero-emissions electric drayage operation exclusively for IKEA Distribution Services North America in Los Angeles."
NRS constructed charging stations at the port for their ElecTruck and turned to TransPower to build it. The ElecTruck has the range to make it make round-trips "from the NRS yard to any of the IKEA stores in the L.A. market."
Charge time for the TransPower ElecTruck is two to three hours. Energy consumption while towing 20,000 pounds is rated at 2.3-kWh per mile. The 300-kW motor draws from batteries that have an energy storage capacity of 215 to 310 kWh. The truck features an automated manual transmission along with various electrical accessories.
NRS' decision to turn to zero-emission electric drayage trucks coincides with the Golden State's goals of introducing similar trucks at the state's busiest ports where air quality presents the greatest concerns.
To that end, the State of California announced today that it's awarding $23.6 million to the South Coast Air Quality Management District (SCAQMD) for the deployment of 43 zero-emissions drayage trucks at major California ports. Fully electric and plug-in hybrid trucks will be used.
You've heard it said before that it's all about location, location, location. Hosting ACT Expo amid one of the nation's biggest population centers and busiest trucking hubs in the country seems like a no-brainer.
Rivaling those amazing Long Beach sunsets is some of the best talent in the country eager to improve and preserve those vistas for generations to come.