The Simpsons have one. So do the Muppets. Elvis has a bunch of them.
Now, finally, pickup-driving Americans are getting their due. This year the U.S. Postal Service (USPS) will honor the 1938 International Harvester D-2, the 1948 Ford F-1, the 1953 Chevrolet and the 1965 Ford F-100 in a book of Forever Stamps.
Each pickup was selected for its iconic status and significance in launching the vehicle to prominence.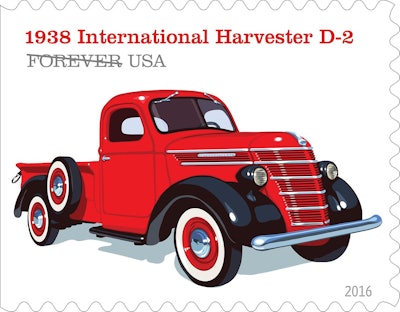 In the 1930s, International Harvester introduced its D series pickups, which came equipped with a six-cylinder engine and half-ton payload capacity.
By 1938, the D-2 models were visually distinct with barrel-shaped grille and elegantly styled body-lines that mirrored the look of luxury autos of the era.
With its pontoon-style front fenders mimicking the likes of Packard and Cord, it could be argued that the D-2 was the truck that showed manufactures that you could incorporate style with functionality.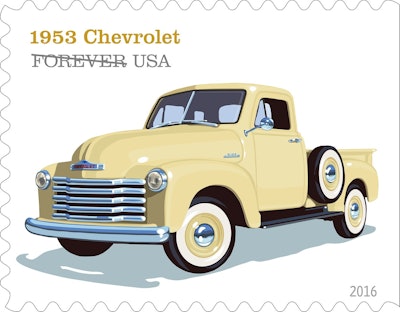 The bigger and more powerful 1953 Chevrolet was part of Chevy's Advance-Design Series that featured large windshields, a distinctive curvy grille that bulged in the middle and a six-cylinder power plant.
The Advance-Design trucks, formally rolled out in 1947, were America's top-selling pickups for nearly a decade.
The 1953 model year was the end of the line for the 216 in-line six and it was the last year Chevy used wooden blocks as bed supports.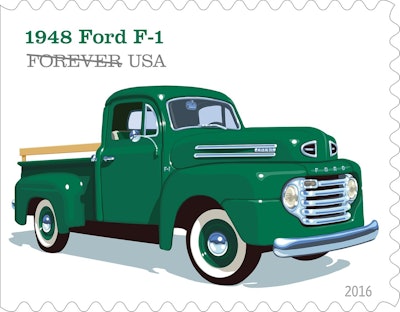 Ford's launched its now iconic F-Series line with the 1948 Ford F-1. It featured the roomy "Million Dollar Cab," a sharp horizontal five-bar grille, and a six- or eight-cylinder engine.
Ford sold more than 300,000 trucks in the first model year of the F-Series. In a break from previous generations, F-Series pickups were not based on Ford's car chassis.
Each got a dedicated truck platform. Options in 1948 included a passenger-side windshield wiper and sun visor, a windshield washer operated via foot plunger and passenger-side taillight. You could also upgrade to chrome trim and add a second horn.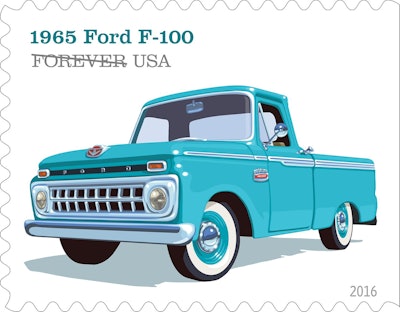 The 1965 Ford F-100 introduced new grille design that featured 18 small rectangular openings and featured what Ford called a "Twin-I-Beam" independent front suspension.
While Ford made an effort to distinguish its pickups from its car line generations ago, the company decided to up passenger capacity with the 1965 model year by offering a 4-door crew-cab model.
The improved ride quality and powerful six- or eight-cylinder engine helped propel the F-Series (now in its 13th generation) to the top-selling pickup line in the country.