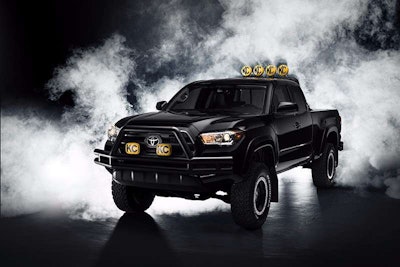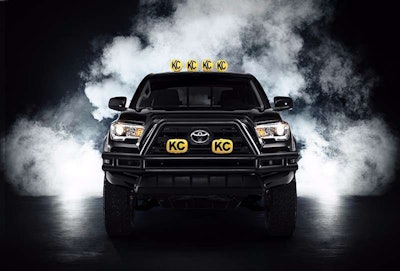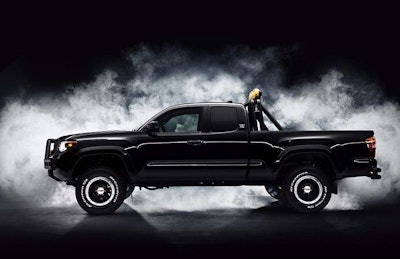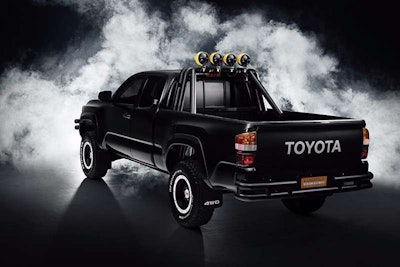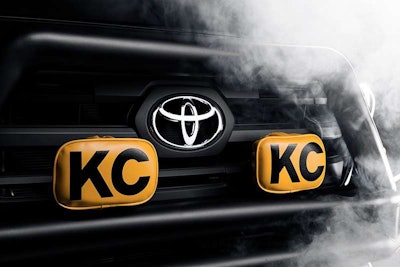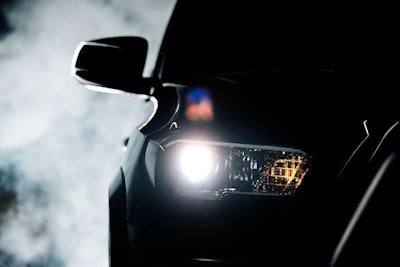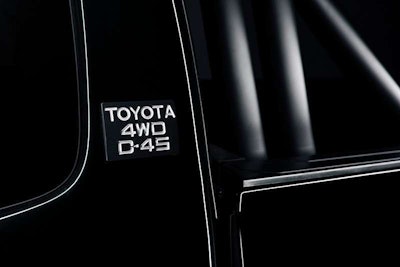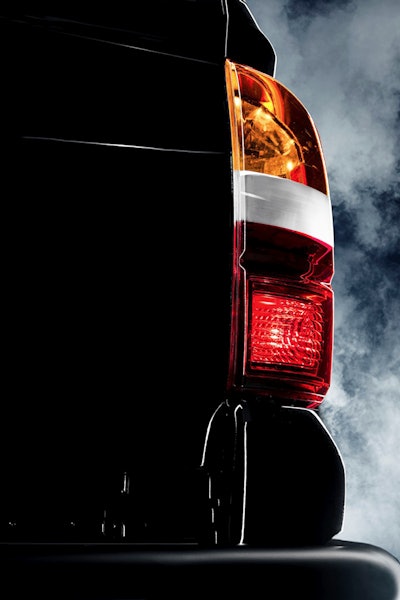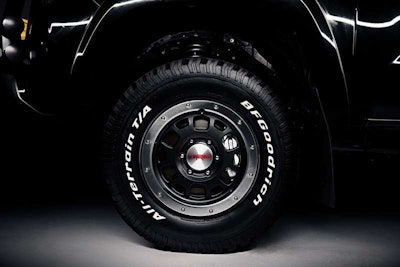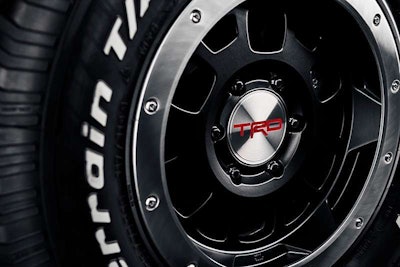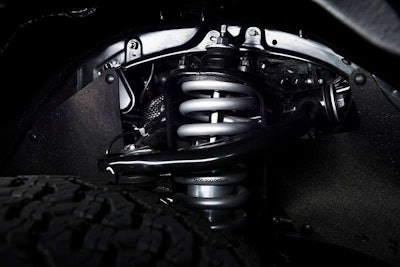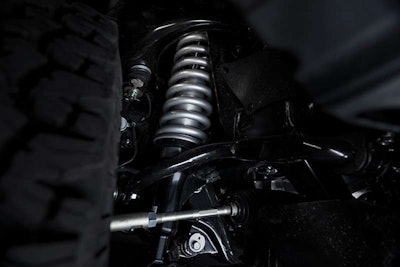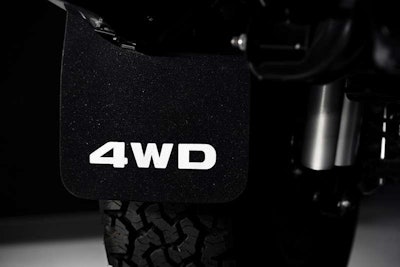 The iconic Delorean DMC D12 may be the star of the Back To The Future movie franchise, but it was a 1985 Toyota SR-5 Xtra Cab 4×4 that a teenaged Marty McFly longed for – and Jennifer Parker, of course.
In what is widely referred to as
Back To The Future
Day, Toyota celebrated October 21, 2015 – the futuristic destination date in
Back to the Future Part II
– with a re-creation of Marty McFly's dream truck, using its all-new 2016 Toyota Tacoma that just went on sale last month.
To make the 2016 Tacoma look like a modern-day version of the classic from the movie, a number of modifications were made, including custom 1985 Toyota truck exterior paint; Off-road suspension; Toyota Racing Development (TRD) wheels; BFGoodrich tires; Custom front and rear tubular bumpers; Custom light bar; KC HiLites Gravity LED G46; KC HiLites Daylighter Gravity LED; Custom "D-4S" fuel injection badging; Custom tailgate with iconic "TOYOTA" logo; Custom vintage headlight and tail light design; and mud flaps reminiscent of a 1985 Toyota truck.
The movie trilogy never reveals wether or not Marty actually persuaded Jennifer to take that trip to the lake, but one thing is for sure; Needles is probably still wanting that race.