STT PROs make excellent first impression during Colorado off-road driving experience
Spring thaw is one of the worst times to be exploring back country roads – or driving over any terrain that's sodden and sticky.
But Cooper Tire's research and development team sees it as the perfect time to show off their newest addition to the company's light-truck tire line – a dedicated mud tire called the Discoverer STT PRO.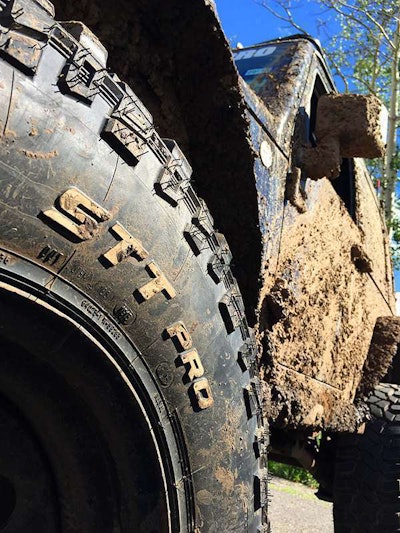 This week they put us in Jeeps shod with the new LT mud tire and pointed the hoods toward the high plateaus near Grand Junction, Colorado.
The STTs never missed a beat during our first day driving and surprised me on numerous fronts. The first is they are the quietest mud tire I've driven to date.
Then there's the road feel: they grip like street tires on pavement with a ride quality very similar to all-terrains.
Off-pavement, well, they have no problem slinging mud from between the lugs, nor do they seem to have any problem gripping wet rocks or climbing out of deep ruts.
I'll be able to do a more thurough evaluation in a few months when I put them on a pickup for a normal Hard Working Trucks review.
But until then, my first impressions are Cooper Tire's STT PRO mud tires have set a new bar in the light-duty truck traction tire market.