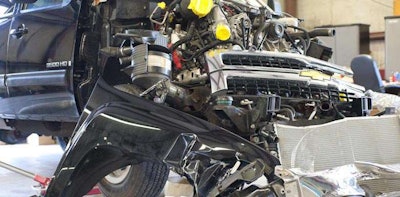 If you think your company is having a bad day, be thankful your company name isn't Takata.
Takata, the second largest supplier of the air-bag inflator devices found inside the steering wheels of tens of millions of vehicles around the world, has to replace millions of them because of a potentially deadly defect.
The devices are mostly in vehicles from 2008-2011.
The problem: When the ammonium nitrate inside the inflator absorbs moisture over the years, the explosive gets more robust. Enough so that instead of just inflating the air bag in an accident, it blows up the steel container the explosive charge is in.
The result is the driver gets a face full of air bag – and shrapnel. A deadly combination in some instances. Hence the recall.
The good news: Takata has already shipped some 4 million replacement parts, which is estimated to be enough to cover less than 1/4 of the affected vehicles. (The latest numbers from NHTSA show some 17 million vehicles in the U.S. are on the recall list.)
The bad news: According to an Automotive News story, some 400,000 of those replacement air-bag inflators are also defective.
That means the vehicles that have been to the dealer to get the original defective air-bag inflators replaced will have to go back one or two more times before things are right.
That's a bad day in the office.