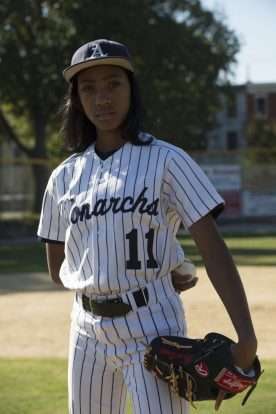 When I was a kid, baseball was the most important thing in the world to me. I loved it. Everything I did revolved around it.
Growing up just more than 100 miles outside of Atlanta, I was a diehard Braves fan by proximity. But I would watch any team on TV. I didn't care who it was.
After the strike cancelled the World Series (my early Christmas), I found myself falling out of love; pissed off at entitled millionaires that wanted more money to play the game they once played for free – a game that I played for free. Cal Ripken, Jr.'s chase to the Ironman wouldn't let me fully turn my back. Who couldn't love Cal? But Mark McGwire, Sammy Sosa and a generation of cheaters soon after destroyed it all.
The World Series is still a big deal. And as a red-blooded, apple pie eating, hotdog grilling American, I just couldn't completely ignore it. The game itself Tuesday wasn't very interesting for long, but stuck there in the middle of a Giants romp was something very cool.
Did you happen to catch the Chevy commercial featuring 13 year-old Mo'ne Davis? My oldest daughter is a softball player; a budding pitcher. And over the summer, we followed Mo'ne's rise to the top of the sports world closely.
[youtube UM0y9V7mr9A nolink]
I've long tried to instill in my girls that they can do anything a boy can do, and in many cases do it better. But having a practical example like Mo'ne, who sat boy-after-boy down with her 70 mile and hour fastball, makes a big impact.
Chevrolet, the "Official Vehicle of Major League Baseball" since 2005, will present the Most Valuable Player of the World Series with a Chevrolet Colorado mid-size pickup. That's pretty cool, but giving a guy making millions of dollars a new pickup to park beside his Aston Martin doesn't seem quite as cool as giving Mo'ne Davis another 15 minutes in the sun.
She's definitely earned it. Nice work, Chevy.
The full documentary, "I Throw Like a Girl," which was directed by Spike Lee (yes, that Spike Lee), can be found at chevrolet.com.