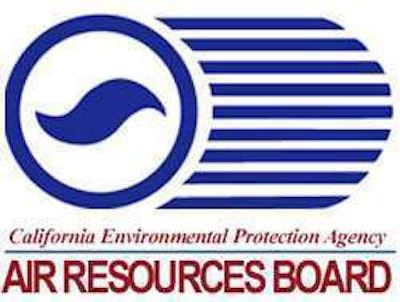 Attention hard working truck fleets in California: If you run diesels, you need to be sure you're familiar with Air Resources Board requirements – and compliant.
Just last week, CARB announced big fines for a municipality and a beverage distributor. Both penlaties followed "routine investigations."
As for the former, you'd think one government agency might be willing to cut another some slack – but you'd be wrong.
CARB fined the Los Angeles County Department of Public Works $256,375 for failure to comply with California air quality regulations.
CARB's Enforcement Division documented that LADPW failed to:
Properly self-inspect its diesel trucks to insure they met state smoke emission standards;
Properly affix Emission Control Labels on the engines of their fleet vehicles; and
Follow requirements of the Transit Fleet Vehicle and Public Agency and Utility Rules.
"This significant fine reflects the serious nature of LADPW's violations," says CARB Enforcement Chief Jim Ryden. "We hold public agencies accountable for their mistakes the same as we do private businesses. We hope that this fine sends a message to public and private fleet managers that they must follow the law and maintain their vehicles and records properly."
The public works department realized that the transit and truck fleet to maintain roads and county infrastructure "required more hands-on management" and its staff have since worked with CARB to ensure that both fleets are in compliance.
As part of the settlement, LADPW must also comply with the following:
Ensure that staff responsible for compliance with diesel truck maintenance attend CCDET diesel education courses;
Instruct vehicle operators to comply with California idling regulations;
Ensure that trucks have the most recent low-NOx software installed;
Provide documentation to ARB that smoke opacity inspections are being conducted for the next three years; and
Ensure that all 1974 and newer diesel-powered vehicles are up to federal emissions standards for the vehicle model year and are properly labeled with an Emission Control Label.
CARB also fined DBI Beverage Inc. $116,400 for failure to comply with California air quality regulations in the operations of its beverage distribution fleet.
The company failed to properly self-inspect its diesel trucks in 2011 and 2012 as required by CARB's Periodic Smoke Inspection Program to insure they met state smoke emission standards.
In addition, the DBI failed to properly affix Emission Control Labels on the engines of their fleet vehicles and to report all required information for all vehicles in the fleet as required by the Statewide Truck and Bus Regulation for fleets electing to utilize the "phase-in" option to clean up their vehicles.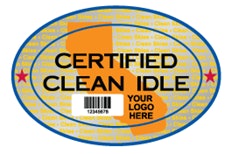 "While DBI Beverage Inc. did violate California's air quality regulations, the company does not have a history of past violations, and its representatives were fully cooperative," says Ryden. "It benefits all of us who live and work in California when air pollution rules are observed and enforced. DBI Beverage Inc. accepted responsibility for its actions and will be taking the necessary steps to ensure that its fleet complies with the state's air quality regulations."
The Tennessee-based company is the corporate parent of companies operating eight distributorships in California.
Bottom line, if you're not sure whether your California operations are required to meet CARB regs, or whether your operations are compliant, proceed directly to the air quality regulator's website.