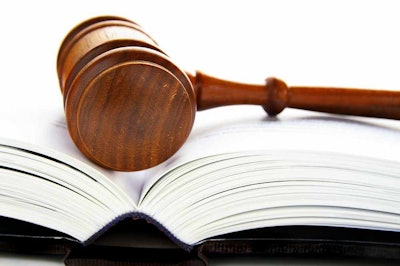 A pair of court decisions this week could have major implications for companies that have a vehicle leasing arm or that use independent contractors. Or the decisions could be so narrow or dated that you don't have anything to worry about. As with most legal issues, 'it depends.'
The ruling getting the most notoriety comes from the U.S. Ninth Circuit Court of Appeals, which decided that some FedEx Ground contractors were, in fact, employees of the company.
The ruling "substantially unravels FedEx's business model," one judge on the panel wrote.
The upshot is that FedEx Ground is looking at millions in unpaid benefits for a large group of California drivers who worked for the company between 2000 and 2007.
FedEx Ground says it is seeking a review of the decision.
"We fundamentally disagree with these rulings, which run counter to more than 100 state and federal findings — including the U.S. Court of Appeals for the D.C. Circuit — upholding our contractual relationships with thousands of independent businesses," said Cary Blancett, FedEx Ground's senior VP and general counsel. "The operating agreement on which these rulings are based has been significantly strengthened in recent years."
The company has taken "a number of steps … to enhance its operating agreements with the independent businesses that contract with the company," FedEx Ground said in a press release.
The ruling stems from FedEx Ground's control over the drivers in question. The company required a certain amount of on-duty time each day, determined driver pay relative to a per-stop and per-day formula, required them to wear FedEx uniforms, required certain facial hair configurations and required them to drive FedEx branded trucks.
The drivers did have to provide the truck, but it had to be white, had to be a certain type of truck, have certain dimensions and have a FedEx logo.
The general rule is that if you're wanting your contractors to work just like employees, they are in fact employees and subject to employment standards.
As always, consult your attorney to be safe.
Also this week, a federal judge ruled that a New York-based truck leasing company is not protected by the Graves Amendment and can be held liable for the actions of the leased vehicle's operator.
The plaintiff's attorneys labeled the case a "landmark decision" with far-reaching implications – but that may be a bit of a stretch.
The facts of the New York case show that the leasing business and the operation that leased the trucks part of the same holding company – and therefore didn't have the simple lease agreement protection under the Graves Act, which is which is designed to protect leasing companies such as Penske and Ryder from claims arising from how their vehicles were used by lessees.
Again, the issue is one of operational control: If you're leasing vehicles for one company you control from another company you control, both are liable under this ruling.
And again, check with your attorney – or maybe get a second opinion if your attorney set up such an arrangement for Graves Act protection in the first place.