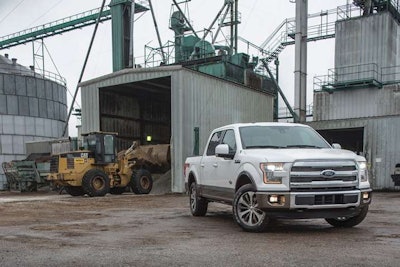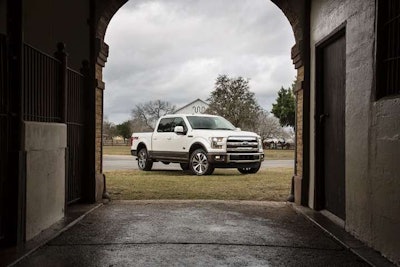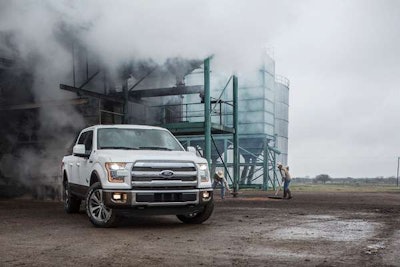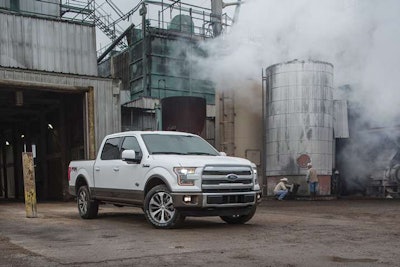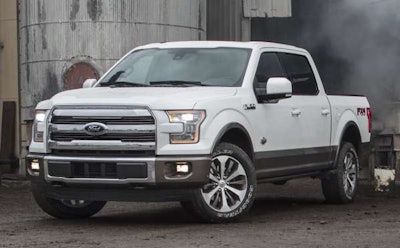 For the past several weeks, Jimmy Fallon has been on a very public search for a new truck. Earlier this week, the reigning "King of Late Night" announced he'd chosen a 2015 Ford F-150 King Ranch.
A pretty snazzy ride even for the streets of New York.
But the announcement itself wasn't the crowning jewel of this running schtick. Fallon then announced a contest to select which dealership would be the "lucky" one to sell him the truck. Probably service it, too. Do you think Jimmy Fallon changes his own oil and filters? Rotates his own tires? I don't, but maybe I'm underestimating him.
[youtube 23A_Ynm_yAg nolink]
Fallon invited 10 sales reps from around the country aboard the USS Intrepid aircraft carrier, aboard which his 2015 F-150 was docked in the Hudson River. Each sales rep was required to maintain contact with/keep their hands on the truck for as long as possible. The last man/woman standing got to sell Fallon the truck.
Pete Porzio, a sales rep for Currie Motors in suburban Chicago, took home top honors yesterday, lasting 38 hours, 52 minutes with the "hands on experience."
Depending on how the truck is outfitted, it can be a nearly $50,000 piece of equipment. Not a bad commission check for the experience – and marketing bang – of a lifetime.