One year removed from rolling out one of the most memorable Super Bowl commercials in years, Chrysler laid an egg during one of the most forgettable Super Bowls in history.
Last year, Ram Trucks introduced a generation to Paul Harvey, whose epic 1978 Future Farmers of America (FFA) speech, "So God Made A Farmer" narrated a two-minute commercial and launched a fundraising campaign that banked more than a $1 million for the FFA.

Fiat Chrysler Automobiles confirmed last week the company would debut three commercials during Sunday's Big Game XLVIII; the first commercial break in the 1st quarter; the second during halftime; and the third in the last commercial break of the 3rd quarter.
The first was a 90-second spot for the Maserati brand. Never mind the kind of people who could afford the nearly $70,000, 400-plus horsepower, four-door Maserati Ghibli are also the kind of people who could afford a Super Bowl ticket.
The second was somewhat more mainstream; a 60-second spot for the Jeep Cherokee. Hey, at least it's a car most of us have seen on the road before, right? In my life, I've seen one Maserati. Maybe I'm just sheltered.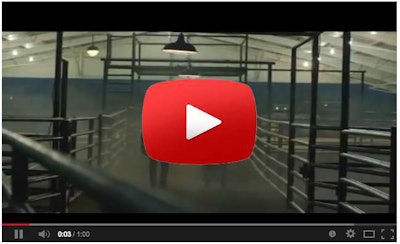 The third was a two-minute commercial for the new "America's Import" campaign for the all-new 2015 Chrysler 200. Chrysler again went the celebrity spokesperson route, seeking out Bob Dylan who not only appeared in the commercial, but also provided one of his tracks, "Things Have Changed."
He also narrates the apologue that celebrates "America's Import."
A full 12 months after scoring major points on a commercial for Ram, Fiat Chrysler Automobiles opted to not spotlight the brand at all in 2014.
The big winner in the Super Bowl Sweepstakes (aside from the Seahawks) was General Motors, whose 60 second spot for the Silverado HD was marginally entertaining and humorous.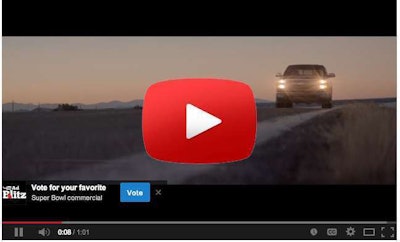 Chevy's second commercial, for its Silverado brand, was much more serious, depicting a couple battling cancer. It's a powerful commercial, and it's well-done. The spot celebrates World Cancer Day, which is tomorrow.
Ford made a rare Super Bowl appearance but turned its attention toward the fuel-saving Fusion Hybrid.
Overall, it felt like the second-most anticipated aspect of Super Bowl Sunday – the commercials – were a big letdown, but among Detroit's Big Three, GM clearly stood above the crowd.