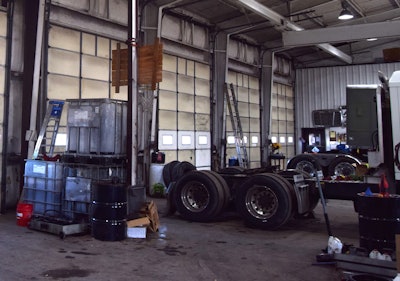 The impacts of the COVID-19 pandemic on the supply of heavy-duty truck parts, as with so much else, has not been understated the last few years.
Yet while some products have become easier to procure now more than three years on since the first reported case of COVID in the U.S., that's not necessarily the case for truck parts. Nearly 70% of respondents to a recent Overdrive survey centered on part purchasing issues indicated that the difficulty and delays associated with sourcing parts either got worse or stayed about the same in 2022 as it was in prior years. Only 19% of respondents said their parts sourcing had gotten easier.
Additionally, more than 50% of Overdrive readers indicated they experienced difficulty or unusual delays in sourcing parts in at least two of the last three years.
Engine-related components have been the most difficult parts category to source, or have been accompanied by lengthy delivery delays, with 57% of readers signaling difficulties. Other categories ranking high for sourcing difficulties included tires (43%) and oil and various filters (41%).
Similarly, results of a survey conducted by Overdrive sister publication CCJ showed leased owner-operator respondents indicating tires as representing the biggest sourcing difficulty (41%), followed by aftertreatment components and oil/lubricants at 36% each. Electrical parts (34%) and filters (32%) each ranked high as well.
Given the challenges, owners have had to take different roads to parts sourcing. Exactly half of survey respondents indicated they do most of their own preventive and general maintenance, and parts for that maintenance are primarily purchased at a truck dealer or heavy-duty parts distributor. Yet 7 in 10 owner-operators are either regularly or occasionally purchasing parts online for delivery -- that's in the last three years, with 31% saying they have increasingly ordered parts online as a result of recent sourcing issues.
Those perspectives are in line with what some of the nation's largest parts distributors are seeing, too.
COVID "normalized online purchases and took the mystique out of it."
--FinditParts CEO David Seewack
FleetPride, which has both physical locations for parts and service and a growing online presence for parts, has seen exponential growth in online parts sales, according to Darren Taylor, senior vice president of digital marketing.
Prior to COVID, "we were already working on a digital transformation," Taylor said. "Looking online to be able to order and get it shipped increased a lot during the pandemic. We saw a significant increase in our website usage and digital tools around it, as well as shipping. It exceeded our expectations and goals."
The demand for online parts sourcing has grown so much that FleetPride announced in January that it now offers more than one million parts on its e-commerce site.
"Our customers told us they need more available products and more delivery options to keep their trucks on the road," Taylor said. "They expect to find the right product fast and easily order it with confidence, and we listened to them." Sales from FleetPride.com grew more than 400% in 2022, Taylor added.
David Seewack, CEO of online parts distributor FindItParts, said his company has also seen exponential growth in recent years, which accelerated during the pandemic.
"We're growing at greater than 100%" annually, he said, with 2023 projections of between 100% and 300% growth. "Customers that were home during COVID started buying things online they never thought they could buy online. They started trusting more suppliers. What COVID did was it normalized online purchases and took the mystique out of it."
The beauty of growing online parts sales, according to both Taylor and Seewack, is that more than likely the part that's needed is out there somewhere. It's just a matter of locating it and getting it shipped to where it's needed.
However, many an owner-operator's business is built on personal relationships, and breaking away from a trusted dealer or independent shop in your area is sometimes a last resort.
Seewack acknowledged as much himself, encouraging owner-operators to continue using their local businesses when possible. But when they don't have the part you need and can't get it for weeks, that's where he wants his business to come into play.
For FleetPride, which in addition to its one-million-plus parts online has more than 300 physical locations across 46 states, the company can lean on its own network of locations, from local to regional to nationwide, to help owners find their parts, Taylor noted.
How have owner-operators adapted?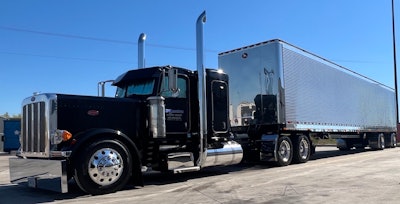 Fleets all across the country, regardless of size, have dealt with parts procurement issues, finding varying degrees of success managing parts shortages in different ways.
Early on in the pandemic, Mike Scherkenbach, owner of the 30-truck and 150-trailer Shomotion entertainment-hauling fleet, based in Denver, stocked up on parts the fleet typically needed for preventive and light mechanical maintenance. Most of the fleet's trucks are under warranty at any given time, but when Scherkenbach saw shortages "coming down the pike early, we ordered quadruple items," he said. "When we caught on to a couple of the items" that were getting to be hard to come by, "we immediately got orders."
That certainly was the case for tires, which he said he's still having a hard time sourcing at times.
"Step deck tires. Michelins are hard to find. Any non-traditional sizes, like the 255/22.5 or the 17.5 are more difficult," he said.
[Related: Rumors of the death of the 24.5 tire have been greatly exaggerated]
He's keeping upward of 70 tires on hand to make sure his 30 trucks and 150 trailers can keep moving in a niche that quite literally abides by the common motto the show must go on.
In addition to tires, Scherkenbach also made sure to stock up on filters. "You could get them, but you couldn't get the brand you wanted, and you would wind up with a cheaper brand," he said. "We adapted pretty quickly to that."
Scherkenbach said the difficulty sourcing filters has pretty much cleared up at this point for Shomotion, but tires are still a pain point. "Everything else seems to be fairly available. We're not seeing anything that's put us down for weeks."
"Now I stock a pair of those rotors because nobody else does." --Small fleet owner Gary Wasko, on his adaptation to difficulty sourcing brake parts for a drop-deck trailer
Scherkenbach still primarily relies on traditional suppliers for sourcing parts, but he does use online parts retailers to price-check at times.
"Most suppliers locally give you somewhat of a discount to have an account set up," he said. "We've stayed true to those. We've seen a lot of our suppliers get bought by FleetPride and other companies, but for the most part, we prefer to have two to three suppliers at the most."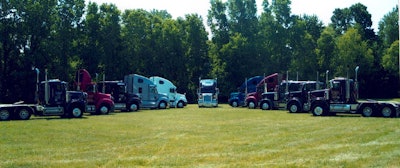 Similarly, Bridgman, Michigan-based Gary Wasko with G.L. Wasko & Sons uses five to six distributors in his region to source parts. "I always go back to the dealer for certain things," he noted. The fleet of about a dozen trucks is mostly Freightliners, and there are three Freightliner dealers relatively close to Wasko -- in South Bend and Gary in Indiana, and Mattawan in Michigan. Between those three dealers, even if one of his trucks is down, he can usually find the part he needs, take it to them and get it repaired.
And if he can't find the part he needs, particularly for older trucks without as much electronics on board, he'll make the part himself.
"All in all, a lot of stuff, if I can't get it, we'll make it," he said. "Cutting and welding with pieces of steel."
He noted that with engine parts and electronics, in a sense he's at the mercy of the dealers.
Like Scherkenbach, Wasko also started stocking certain parts that he found were hard to find, including brake rotors for a drop deck trailer has. "I had the hardest time finding rotors, which was impossible. We did get them, but they came from Canada. Now I stock a pair of those rotors because nobody else does."
He added that he keeps stock of a lot of parts "because we fix on Saturday so the truck runs on Monday."
Read next: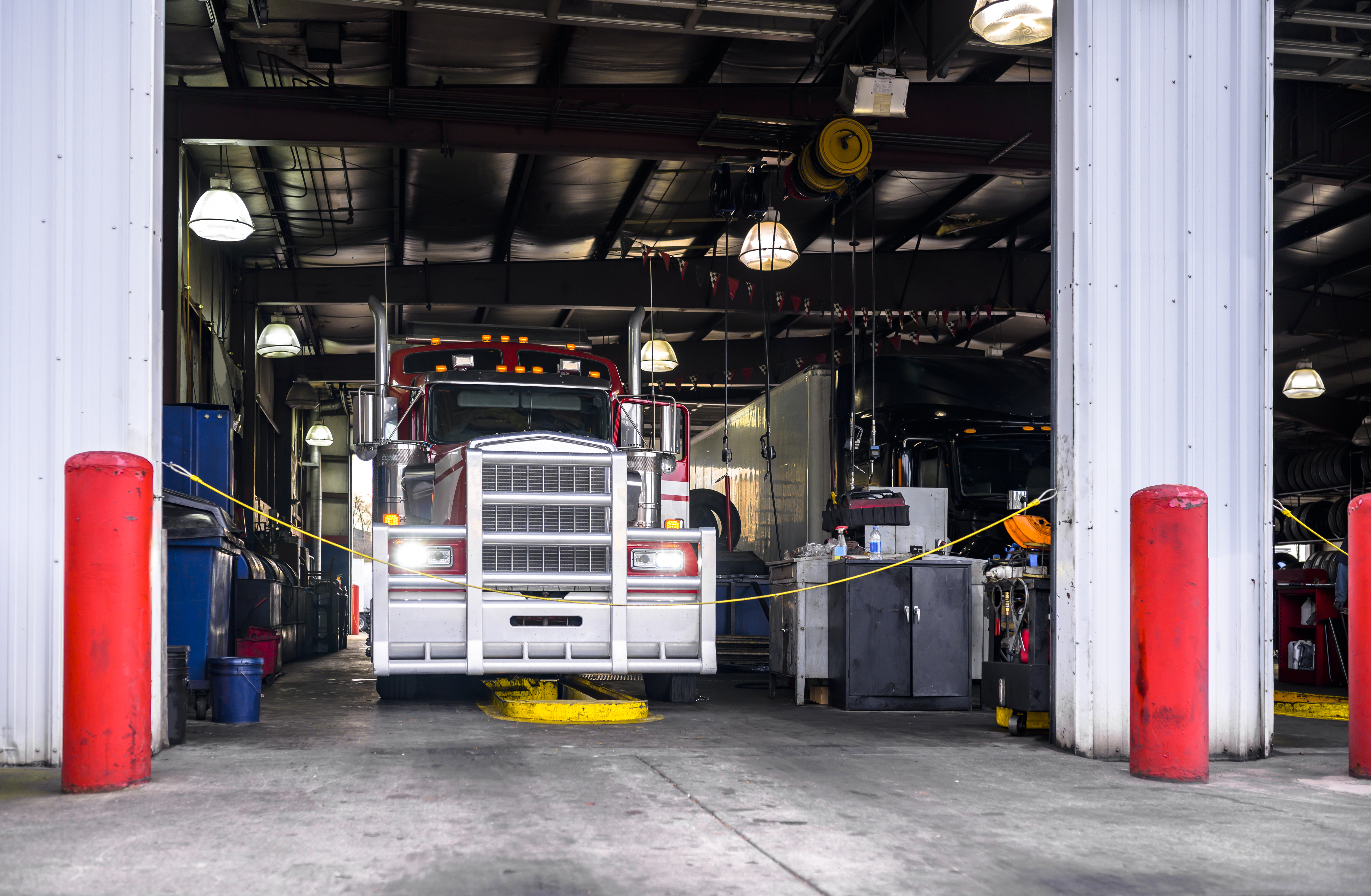 Nontraditional truck parts-sourcing strategies on the rise
Need a DEF quality sensor and you can't find it? How's a DEF tank somebody decided to "delete" sound for a quick and inexpensive solution? In Part 2 of this parts-procurement series, find more unique approaches as owners have adapted to new realities.